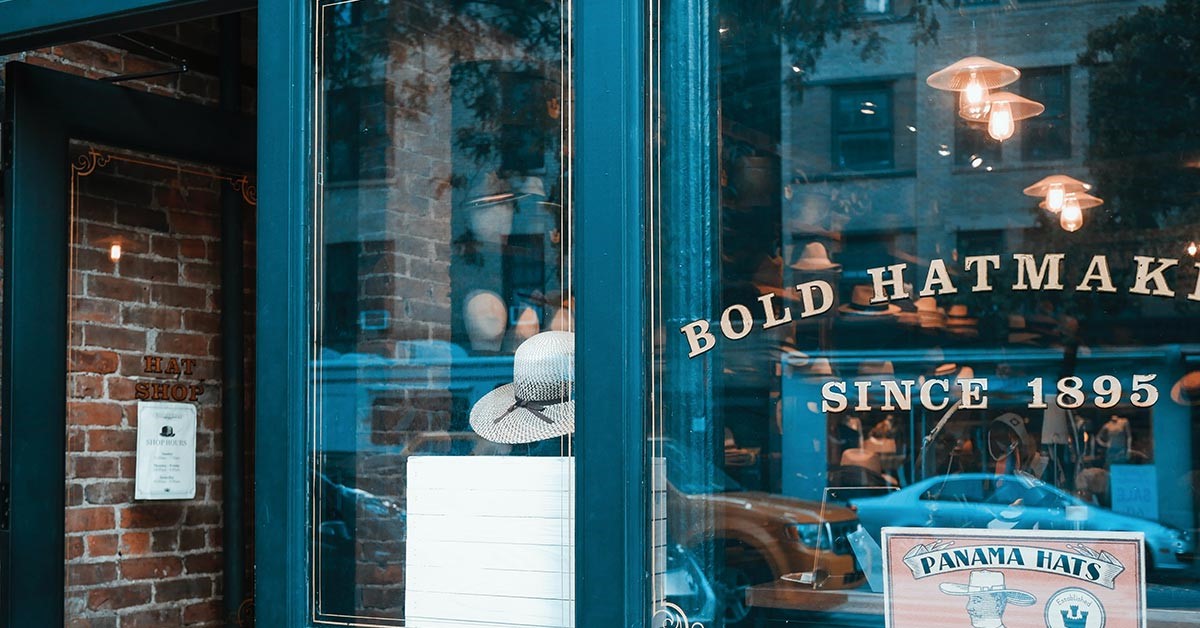 From Small Business Week and Small Business Saturday becoming permanent fixtures on the calendar, to nationwide campaigns supporting independent restaurants, American consumers are attuned with supporting local entrepreneurs more than ever. But holidays and campaigns aside, how could a small business owner like yourself compete with big box stores like Walmart, online giants like Amazon, and other retail chains right in your neighborhood?
Ask yourself the following questions to make sure you have what you need to take on big online competitors:
What Makes You Better?
Pinpoint your key differentiator and deliver on it every single time to satiate the customers' desire for consistency and reliability. Your key differentiator can be about your product's superior quality, that fact that it was made locally in New York, or boasts new and upgraded features. There are still other ways to distinguish yourself beyond product marketing. You can highlight prompt customer service, an impressive warranty program or free overnight shipping and no hassle returns. Think about your customer, and what they need most. Then, think about your competitors, and what they seem to be lacking. Focus on filling these gaps in the market.
Have You Established An Online Presence?
Create a digital presence, which you can use as a platform to make your key differentiator(s) known to the customer. Creating and launching a site is easier than ever, thanks to drag-n-drop tools. Your small business website does not need all the high-tech bells and whistles seen on big e-tailer sites. Keep it simple, tell your story, highlight your products and focus on your competitive difference.
As we know, online shopping can get overwhelming. What customers really want are convenience and a seamless user experience. When it comes to design, they crave a clean, safe, and professional-looking website that allows for frictionless payment. Most importantly, make sure your website is optimized for search and added to all the relevant online directories like Google My Business and Bing. Reserve your domain name as soon as possible to ensure availability. You want your URL to match your brand name to boost recall and drive traffic. City domain extensions, like .nyc, can help your store stand out as a local business for shoppers looking to support community entrepreneurs.
Are You Capitalizing On Curation?
Nor does your business website need an endless list of products for sale. Big e-commerce platforms feature hundreds of items, brands and styles, giving customers enough material to shop for hours. But browsing does not equate to conversion of sales. Build a well-curated website that keeps your customer focused on the greatness of your product (or small selection of products). Some small-scale companies even boast the fact that their products are made in small batches, in limited supply, or must be pre-ordered. In a market where more customers value quality and exclusivity, this can actually lead to more sales volume than a cluttered, overstocked site.
Do You Have The Right Social Media Setup?
Organic social media marketing is another way to enhance your online presence, as well as reach your target audience be they on Facebook, Twitter, or Instagram. It's also another way to amplify and refine your brand voice--and test what types of content and images resonate with customers. Keeping a close eye on how your audience responds to certain messaging will empower you as a small business owner on future ad campaigns and marketing initiatives.
Are Your Online And Physical Stores Aligned?
If you do have a brick-and-mortar presence, make sure your website and storefronts complement one another. If you boast warm and friendly customer service across your web content, make sure you and your staff are well-trained on these values in-store. If your modern storefront is filled with natural light and charm, make sure your social media accounts capture this beauty. But if you run a gritty hardware shop, don't be afraid to let the same soul of your brand continue online. Customers will appreciate and even admire your authenticity.
Do Customers Know Your 'Why'?
Your product is more than just a product. Behind it is something far greater and bigger--and it is up to you as the business founder to use storytelling to your competitive advantage.
Find the underlying narrative that differentiates you from your competition, no matter how big or global. Your product could be inspired by the principles of sustainability, and made of eco-friendly materials. Or it can be about your company's values, like bringing manufacturing jobs back to New York City. Your "why" can center on your entrepreneurial story, and what inspired you to launch a business in the first place. It can be about the value you bring to your community, and the fact that you proudly employ locals across your neighborhood.
Your mission should be known loud and clear across your small business website, social media profiles and physical store--and most importantly, in all your personal exchanges with customers. Your raison d'etre should be well-defined and mastered as if it were an elevator pitch.