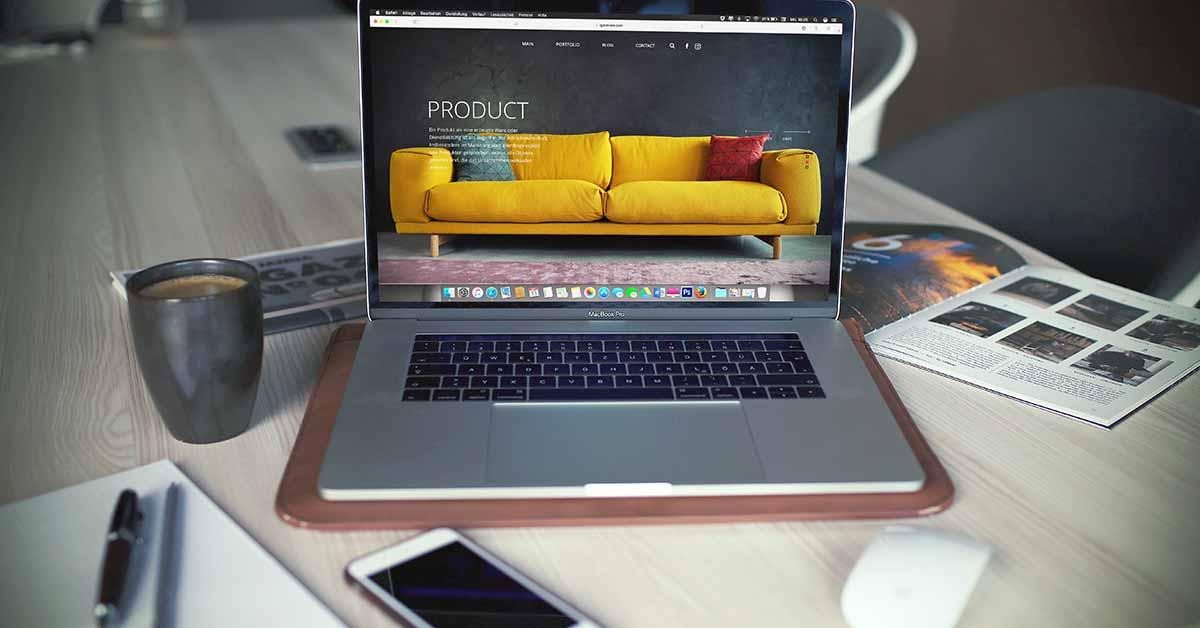 If the Internet were a real place, what would it look like? It would be a busy metropolitan intersection with tons of high-speed traffic racing through. Websites would be like buildings, behemoths like Google or Amazon would be huge skyscrapers, but what about smaller websites? How do they compete for people's attention against the Internet giants? Think of your website's homepage as a shop's storefront. Like a storefront competing with a megachain, your homepage must intrigue and excite the customer, urging them to explore more. But how does one translate tangible excitement in a physical location to the digital world? How do your customers "catch the buzz" without seeing other excited customers entering and exiting the storefront? The following tips and information will help you revamp your digital presence in a way that will generate loyal brand customers who keep coming back for more.
May I Have Your Attention, Please?
Your homepage is your business' first impression to potential customers. A well-done homepage nails several important areas: aesthetics, information and legitimacy. Storefronts have capitalized on window shopping for years and the same concept applies to your digital space. When your homepage is well designed, sticky and trustworthy, you're on the right path.
Well-designed: For an optimal user experience, place valuable information in easy to find places. Users will want to be able to quickly navigate to key information like deals, sales, pricing and clear purchasing instructions.
Sticky: Now, all of this doesn't have to be crowded at the top of your page (above the fold) before your visitor has time to explore. You want your visitors to stick around (i.e. sticky pages). Helpful information just needs to be laid out neatly and in a way that is intuitive for the visitor to find.
Trustworthy: You want customers to feel safe on your site. To impress a level of security, consider an SSL Certificate on your homepage. Having an SSL Certificate demonstrates to your customers that their information is safe.
Another important step to improve user experience is having a mobile-friendly layout. Since more and more online shopping is done on mobile devices, testing tools like BrowserStack are key to ensuring an optimal experience across devices. Try to view your homepage as if you were seeing it for the first time. User experience is key!
Hype, Hype, Hype
After your homepage/storefront has caught a potential customer's attention, the next objective is to get visitors to look around. Brick-n-mortar merchandising capitalizes on natural foot traffic of how a customer navigates the store. They place their biggest and best deals in bold, bright signs when you walk in. The most "eye-catching" merchandise is front and center. It's up to your homepage to draw users into your site. Promoting discounts, deals, products and services is a great tool to get people to start exploring. Know what your clientele is searching for and put it in high visibility locations (a banner on the homepage of your website).
While your homepage does the heavy lifting for drawing customers in, e-blasts and social media are powerful tools for creating excitement in the weeks leading up to sales event. Limited-time deals are a great method to gain attention and build excitement. A sale with an expiration date is going to garner more attention than a blanket 10% off offer. Plus, your customers will check back frequently for more deals and offers.
Social media platforms offer word-of-mouth marketing. Host contests for products or services that require fans to share and tag their friends on social media. It radically speeds up how fast word spreads on your deals and grows brand awareness to new demographics. One important factor though, is choosing the correct hashtag to accompany your social media contest.
During your hype-up phase, interact with your customers on your website or social media pages as often as possible. Reply to fans' comments and use response emojis to convey the personality of your brand. Promote testimonials as a way to build trust for new customers. It's the equivalent of a happy customer chatting in the checkout line with others.
The Human Element Running the Show
Social media, as an extension of your website and brand, offers some unique opportunities to "get real" with your customer base online. Facebook, Instagram and Twitter have modes that can engage your followers, fans and visitors in real-time live video chats and interactive conversations. It's like Skype but for your followers. It allows brands to attach a face to the page and connect on a more human level. Some great starter ideas for live video include showing followers behind-the-scenes footage of how products or merchandise is made or giving shout-outs to company staff and founders. Invite guest experts to discuss trends and ideas. Use "going live" to make your brand stand out in a pool of similar companies.
Follow-up with Gratitude
You can, and should, still engage with your customers even after they have left your website or completed a purchase. Send customers a follow-up "thank you" email, either for a purchase or for just visiting your site. Think of it as your store greeter, both welcoming and thanking a customer for "stopping by." Post-purchase interactions also provide an opportunity to follow through on important user experience questions. Ask about the online shopping experience on your site/ would they recommend any changes? Do they have any ideas on how to improve the process? Just as importantly, follow-up on abandoned carts. Why was the purchase not completed? Was the customer frustrated with their experience? A follow-up email allows you to reengage customers who may be on the fence about a purchase. Considering offering discounts on future purchases, loyalty programs or more as an incentive to come back and continue to shop your brand.
In the transition to heavier online shopping, customer experience is key. When everything's a click away, your website design must offer a streamlined, easy-to-use and engaging user experience. Your homepage offers a plethora of opportunities to engage your visitors, develop brand loyalty and convert "just looking" shoppers into loyal brand enthusiasts.