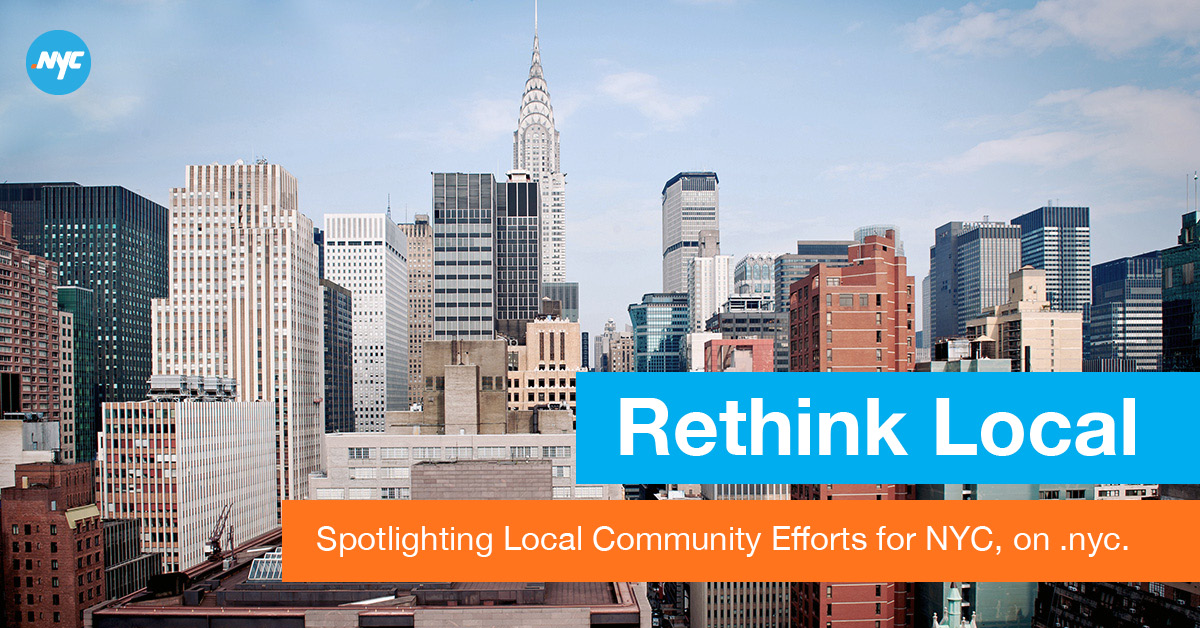 Launched in 2014, the .nyc domain is still a relatively new phenomenon in New York City. Yet already it has grown to be the largest and most well-known city top-level domain in the world. Whether through local events, community organizations or telling the City's stories, the .nyc domain is a place that all New Yorkers can call home.
This article is part of a series celebrating the rich diversity of .nyc websites, which are creating unique opportunities for New Yorkers to connect and engage with the greater community.
Advocacy for a NYC data network
The goal of The Things Network (thethings.nyc) is to facilitate the creation of an internet data network in the five boroughs, which is based on open source software. The network would be provided free to the public and would be owned and operated by its users. While that's a huge undertaking, tremendous progress is already being made.
The website provides something for everyone in its Wiki, featuring categories for every possible audience (activists, hobbyists, engineers, teachers, researchers, entrepreneurs, and public officials). Information includes how the network will benefit their interests, as well as how to get involved. If you're eager to start participating in their community events, there are links to a Meetup Group, a mailing list, and much more.
NYC ferry rides
Looking to take a ferry journey? The NYC Ferry (ferry.nyc) follows routes in Manhattan, Brooklyn, Queens, and the Bronx along the East River. Its website provides everything you need to know about schedules and buying tickets. While you can purchase a ticket on the website, in order to redeem it you need to download their app or get it from the ticket agent on arrival.
There's also a lot more to do than just view schedules and book trips. A blog offers ideas for fun ferry trips, including events and places of interest. Don't forget, though, that the ferry also provides critical transportation links for areas currently underserved by transit, connecting people to NYC job centers, tech hubs and schools. Applications for reduced fares for seniors and persons with disabilities are also available.
What's interesting in NYC
With so many things to see and do in NYC, it's no surprise that you can get information overload. To help you eliminate the noise, Viewing NYC (viewing.nyc) presents the top cultural attractions. Created by New Yorkers, for New Yorkers the website features videos and photos that highlight art, comedy, culture, technology, food, history and events all around NYC's five boroughs.
In order to make it easy to skim, every blog post is kept as short as possible by answering three questions: 1) what is it, 2) why is it important, and 3) where to find more info. Information is organized by type and borough. If you're interested in staying in touch with what's happening in NYC on a daily basis, check out the blog on the homepage. It's updated several times a day.
A fix for NYC's buses
Turnaround (busturnaround.nyc) is run by the Bus Turnaround Coalition, which aims to solve the poor service experienced by riders of NYC's bus system. Thanks to its efforts, many local leaders are taking notice and allocating greater resources for faster and more reliable bus service across the five boroughs.
The website publishes interactive report card maps that offer insights into the state of bus service across every State Assembly District, which are searchable by number. These reports include detailed information about the average speed of a bus ride, ridership numbers, and more. Interested in learning which bus routes are in-need of improvement the most? Check out the Coalition's Top 10 list for 2017.
Read more local stories:
Rethink Local: Discover NYC this Summer