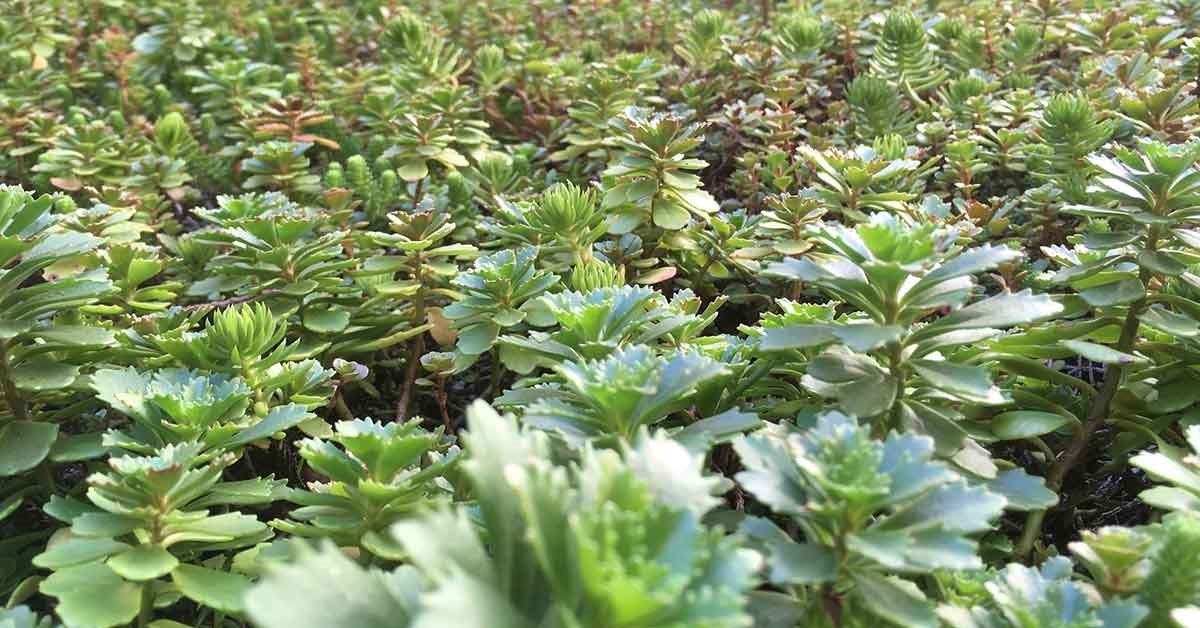 Congratulations to our 2019 Best of Bronx Winner
Intervine is in the business of making New York City economically and environmentally sustainable. Toby Sheppard Bloch, an accredited Green Roof Professional and former general contractor, is the Chief Venture Officer of Intervine.nyc and the winner of .nyc's Best of Boroughs 2019 competition for the Bronx. Intervine is a division of The HOPE Program and Sustainable South Bronx, two major workforce development and job training programs in New York City.
Prior to Intervine, Toby worked in New York as a general contractor, taking on regular jobs for kitchen and bathroom renovations for high end building owners and operators. It wasn't until his time volunteering for Sustainable South Bronx that he found his true passion. The social enterprise focused on training new hires for careers in the construction industry. Toby says the whole process of working for the there really opened his eyes, "A life-changing experience," Toby describes. The effects of volunteering were so profound that the experience led Toby to completely reconsider his career. "Making sure everyone in New York City, especially historically marginalized communities, had access to opportunity was a lot more intriguing to me than making really fancy bathrooms and kitchens for really fancy New Yorkers."
So in 2016, Toby spearheaded the new Intervine division, with a focus on engaging New Yorkers facing deep barriers to employment to generate long-term career opportunities while creating a more environmentally sustainable New York through the development and maintenance of green infrastructures.
Intervine recruits 45 participants every year between the ages of 18 and 24 who are out of school and out of work or who have had a history with the criminal justice system. These recruits undergo a 10-week structured program that splits their time between classroom instruction, certification training and work for ongoing contracts and projects around the city. Intervine operates under a cohort model, receiving funding from the Manhattan District Attorney's office. This funding covers their staff positions and subsidizes the cost of lessons for their participants.
Even though they're based in the Bronx, Intervine works across all five boroughs. They take care of apartments, housing developments and more. Their clients fall in two distinct categories: property owners and operators, or open space owners and operators. Toby expands, "We help housing management companies and their properties, and affordable housing developers, to beautify their facilities. For property owners, we do wetlands restoration and invasive species removal. And there is a fair amount of time spent increasing the vegetative surfaces in New York City so that when we have an extreme rain event, the water is absorbed and released slowly, ensuring that flood levels aren't so bad."
Although industry-specific and somewhat niche, Intervine hasn't struggled with building their clientele. The work comes easy according to Toby, "A lot of people that aren't here think of New York as what they see on TV, the fancy and luxurious side of the city, and that's really part of the experience here, but everyday New Yorkers in places like the Bronx are really the ones that make all that happen. It turns out that the most fancy, luxurious apartment building in the world needs people to make it work."
While a lot of work comes from customer relationships and word of mouth referrals, the intervine.nyc website plays a vital role in signing up new clients and promoting Intervine's services. "Our website collateral has helped position us as a credible and legitimate business that has the capacity to deliver on people's needs."
Upcoming projects for Intervine include helping around 900 buildings across the city address a landmark efficiency bill from the New York City Council on cutting carbon emissions. Current data shows 70% of carbon emissions in New York City are generated by city buildings. "We're working with our energy auditing partners to really build out that piece of our business. But our ambition is to become a resource to affordable housing operators and non-profit building owners so that they can comply with these new regulations and make their buildings more sustainable, and save money on their day-to-day operations, all while generating employment opportunities for low-income community members" Toby explains.
Toby's advice for those thinking of starting their own business?
"What's been interesting for me in sort of pivoting from running a small business to doing this, is that I don't think I ever fully appreciated how willing people are to help you out if you just ask. People are much more willing than you might imagine, whether that's free or not is sort of beside the point. You just need to ask, because if you don't ask you won't know who's willing to contribute to your effort."
Why .nyc?
"The New York experience is really integral to our brand identity. I knew that it (.nyc) would be a great fit for us, not only in helping encapsulate the essence of what we're about, but also (because) some of the alternatives frankly meant adding words to get a dot com domain. I definitely was attracted to the idea of making it very short and succinct."