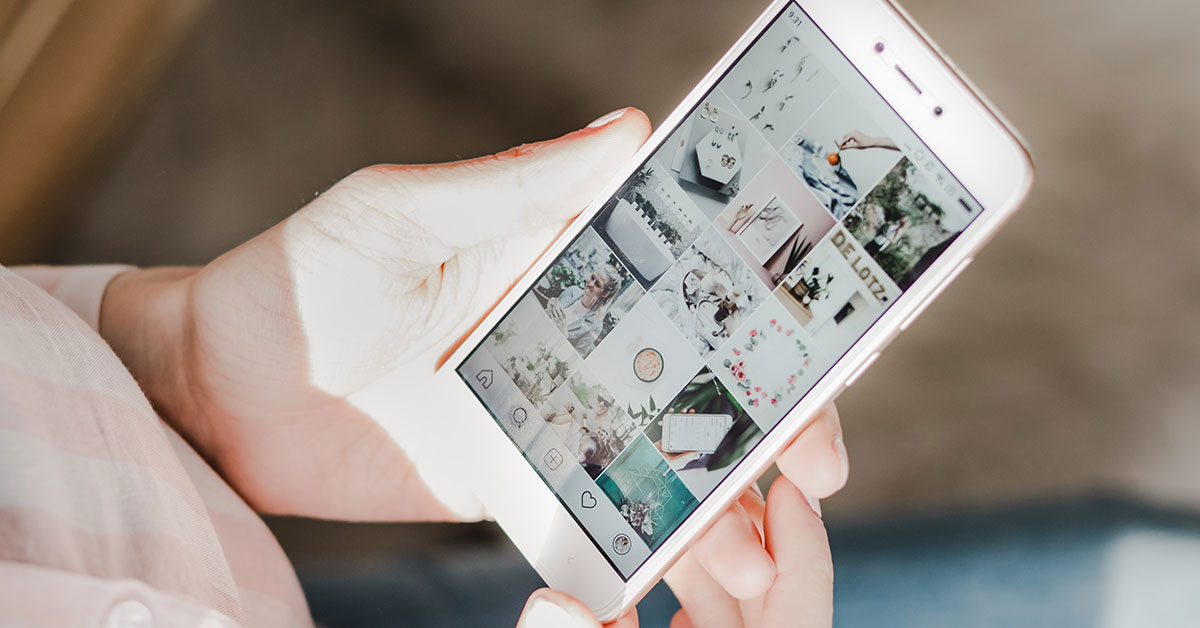 It's one thing to start an Instagram account and start posting pictures, but it's quite another to use that Instagram account to build a loyal and engaged audience for your business.
Paid Instagram ads may help you get some visibility but in an increasingly crowded online marketplace, sponsored ads won't necessarily lead to new followers or sales. Hiring a college intern to post all day on your business' behalf won't cut it either. Instead, successful social media requires strategy, data-tracking, and most important, authenticity.
Before you publish your first post, have a social media strategy in place.
A thriving business profile on Instagram can't exist without an overarching and solid marketing plan to help steer the social media ship. So first, ask yourself:
What does your brand stand for?
What are your immediate and long-term business objectives?
What is your budget?
Who are your main competitors?
Who is your target audience? What do they want?
You might want to invest in some market research to understand what motivates and engages your target audience. Once you have the answers to these rudimentary questions, you can begin to delve into what your social media needs by asking yourself these two questions:
What will make someone want to follow us on Instagram?
Why should someone follow us on Instagram?
Only you as the business owner can answer the questions above.
Define your social voice.
Market research and having a clear understanding of your target audience will help you establish a brand voice. Think of your voice as the personality of your company. How would you want your employee to communicate with a customer one-on-one in a brick and mortar store? Is there room for snark and sarcasm? Or does a breezy, lifestyle tone sound better? It all depends on what your business does and who it serves.
Define your look.
Of course, the images are just as important as the copy. Keep the images in-line with brand aesthetics. If you're a fashion brand, each image should ooze with style. If you're a local environmental group, capturing the beauty as well as the imperfections of nature would be totally appreciated by like-minded environmentalists.
[Pro tip: Simple and free apps like Canva and Pic Collage enable you to create quote cards and design Instagram posts with stock images and art. You can pick from hundreds of professional-looking templates to help your Instagram Feed look like it was curated by a seasoned graphic designer.]
Keep it consistent.
Once you choose the voice, look and feel of your feed, make sure you keep the content consistent across the board. Be mindful of not only the voice of each post, but the look and feel of each image that appears on your Instagram feed. Think of the account as a gallery for your brand. It should therefore be thoughtfully curated.

[Pro tip: Picking the right Instagram filter for your images and sticking to it is one way to bring curation to your Instagram profile. Whether it's the Rise filter for your morning juice smoothie brand or Nashville for your newly launched barbecue sauces, let the right filter bring some consistency to your social media profile.]
Check in and connect with your audience. What did they like? When are they tuning in? What kind of words and images spark likes and comments? Tweak your strategy and guidelines accordingly. Make sure to ask questions and respond to each comment thoughtfully. Your early followers will appreciate it. In fact, they'll become loyal followers and root for your business on its growth journey.
[Pro tip: Once you get into the groove and start building a following, consider looking into platforms like HootSuite or Sprinklr to help you schedule and automate posts, as well as track engagement. Keeping a simple spreadsheet of each post, noting what worked and what didn't, can also be helpful.]
Collaborate.
In addition to conversing and connecting with your audience, you must also connect with other brands on Instagram. We're not saying to become best friends with your direct competitor. Instead, find complementary products that align with your mission and consider launching giveaways, contests or a simple "brand spotlight." Whether you partner with other sustainable and eco-friendly enterprises or team up with small businesses that are based in your hometown, post an occasional brand spotlight of a bigger or smaller company that you'd like to be associated with. Tell your audience why you admire that company and why they should, too.

Be Authentic. In a world where each customer is bombarded by brands via social media, online ads and newsletters, authenticity is a way to really connect with your target audience. In other words, you can't force it. Your product or service is meant for a distinct purpose and you have to be true to that purpose. Keep this in mind as you form Instagram content, images and collaborations and your audience will appreciate you for it. Once you develop strategy and voice, you'll be surprised just how fun and creative you can get with social media marketing on Instagram.
[Pro-tip: Speaking of having fun, Instagram Stories is a wonderful way to test content and get creative. In fact, many brands report greater engagement via Stories. The posts exist for only 24 hours, and are a little less formal than Instagram Feed posts. As a result, it empowers you to find new ways to tell your brand story, inform the audience of company news or product launches. Consider speaking straight to your audience via video. The feature even allows you to poll your audience. Who knew social media for business can be so much fun?]