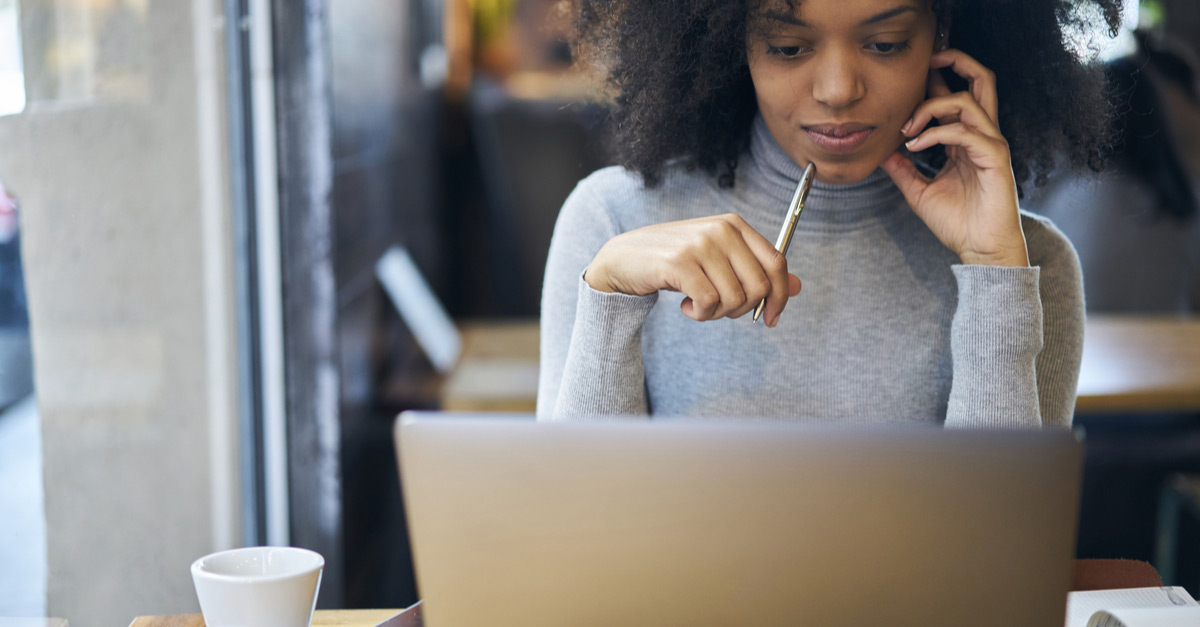 Most website design tips are tailored to businesses that sell physical products, such as clothing, tech gadgets and home goods. But if you're a business owner that runs a service-based business--like a graphic designer, accountant, doctor, plumber, realtor or any type of freelance consultant--there are a set of different rules to follow when it comes to smart layout and web design.
First, it's important to understand that creating a webpage for a service versus a product requires a different strategy for two main reasons:
The price points for products are generally lower for services, so how you design and display prices will differ. Many service-based businesses might offer a range of packages to serve different price points, while some do not offer prices until they understand the clients' needs. Understand what works best for your business model.

Online shoppers can more easily return items from product-based businesses; and the price points for service-based businesses are generally higher. This makes trust, credibility and reviews & testimonials even more critical for service pages.
Service businesses are not only dealing with competitors, but the consumer's attention span. According to a study by Nielsen, web users spend 80% of their time focusing on the information above the page fold, and less time on the information on the bottom scroll. According to data from Google, 53% of visitors leave a website if it doesn't load in three seconds.
So how does a service business maximize leads and conversions online? Follow these six web content and design tips:
Create a services page that is SEO-friendly: Whereas a product page can leverage photos or videos showcasing the product, a services page will benefit more from a thorough description explaining your service. This is why having an SEO strategy is absolutely critical for service-based businesses. In each description, make sure you include keywords related to your service ("accounting for small business," "keto home chef," etc) to ensure your website is optimized for search.


Create content that is on brand: Make sure the other web design and content fundamentals (the text, color scheme and imagery) resonate with your ideal customer. Think about how the details, like font and photos, convey what your brand is all about.
For instance, if you're launching a career coaching website for executives, you want to look professional and sound authoritative, instead of taking on a playful voice with whacky neon colors. If you want to start a party planning company for children, then the latter tone might work.


Create content that is crystal clear: No matter the look or tone, make sure that the benefits of selecting your service are displayed loud and clear. Think of simple, straightforward, jargon-free content to get the message across. Again, because a service is not easily returnable like a product, you need to instantly win over the customers' trust. A services page that is written clearly and thoroughly will help instill the confidence they need to engage with your business.


Sprinkle your value-add across the site: Don't rely on the About Us or Customer Testimonials page to communicate what makes your business better than the rest.

Mention credentials, licenses and awards where appropriate. Capitalize on the power of social proof by pulling quotes from glowing customer reviews. Place these snippets on every page marketing a service. Think of these as little sales tools to convince your visitor to select you over the competition.


UX matters: Make sure your entire site is easy to navigate and loads efficiently, including on mobile devices. Include call-to-action buttons to help guide your visitor through the brand discovery process. If you offer an array of services, consider creating a subpage for each. These individual pages can go more in-depth into what each service entails, saving you time from fielding customer service enquiries. These subpages should follow the rules above: clear language focusing on the benefits of hiring you and bits of your credentials or social proof.


Price points: Dedicated subpages for each service will help customers understand why they need to turn to your business for a solution. Similarly, a dedicated pricing page, where you list the price points of all your available services, will also help you lock in customers. Remember that confusing rates will only deter them from doing business with you. Be transparent about pricing policies to give customers the confidence they need to book your service and much-valued expertise.