What does it mean to make it in New York City as a writer? For many, it can mean securing a sought-after gig at a major magazine or newspaper. For some, it can be getting a book published, writing scripts for television or becoming a playwright for Broadway. For others, it can even mean creating ad copy for a big ad agency. And more than ever, it's mastering the skills of SEO and the art of the Tweet.
It's safe to say Kate Hughes has conquered more than two of these avenues, but no matter the career category, her current online portfolio captures her multifaceted skills honed over the past decade, and sets her up success at the present.
"I translate corporate jargon into plain English," says Hughes. "My background attests to this with work for publishing giants, tech shops and downtown agencies."
She did not develop these writing chops overnight.
Hughes spent 10 years fully immersed in the world of advertising. As the former Senior Copy Director at Vogue and ACD at The Studio at Conde Nast, she wrote 55 pages in one September issue and 530 social, web and tablet programs in one year. She has also worked at downtown agency kb&p and enjoyed a stint at now-global agency Anomaly (as its very first employee). Thanks to her corporate experience, she's learned how to post, pin, blog and Tweet with the best.
She allows all her experience to shine on her own website, which she uses as a portfolio as a self-employed freelance writer. While working with established publishing and advertising houses brought a sense of security, she eventually wanted to be her own boss. The web-savvy and technical stars aligned for Hughes.
"In 2014, both New York City and I took a leap," says Hughes. "The .NYC urls were launched at the same moment that I left my full-time job at Conde Nast and bet on myself as a freelancer. I later launched my sole proprietorship with a writing portfolio as katehughes.nyc,"
The main tab atop her website says it all: "NYC Freelance Writer."
"As a writer, I distill messages down to the most necessary language," she says. "Instead of saying I was Proven, Premium and Connected, all I had to say was .NYC. It differentiated my work from the beginning and still does that heavy lifting."
The page is broken into neat categories, creating an organized online hub that showcases her breadth of experience: trend-driven fashion stories for designers including Brooks Brothers, H&M, Guess, Express, Jones New York and Fendi.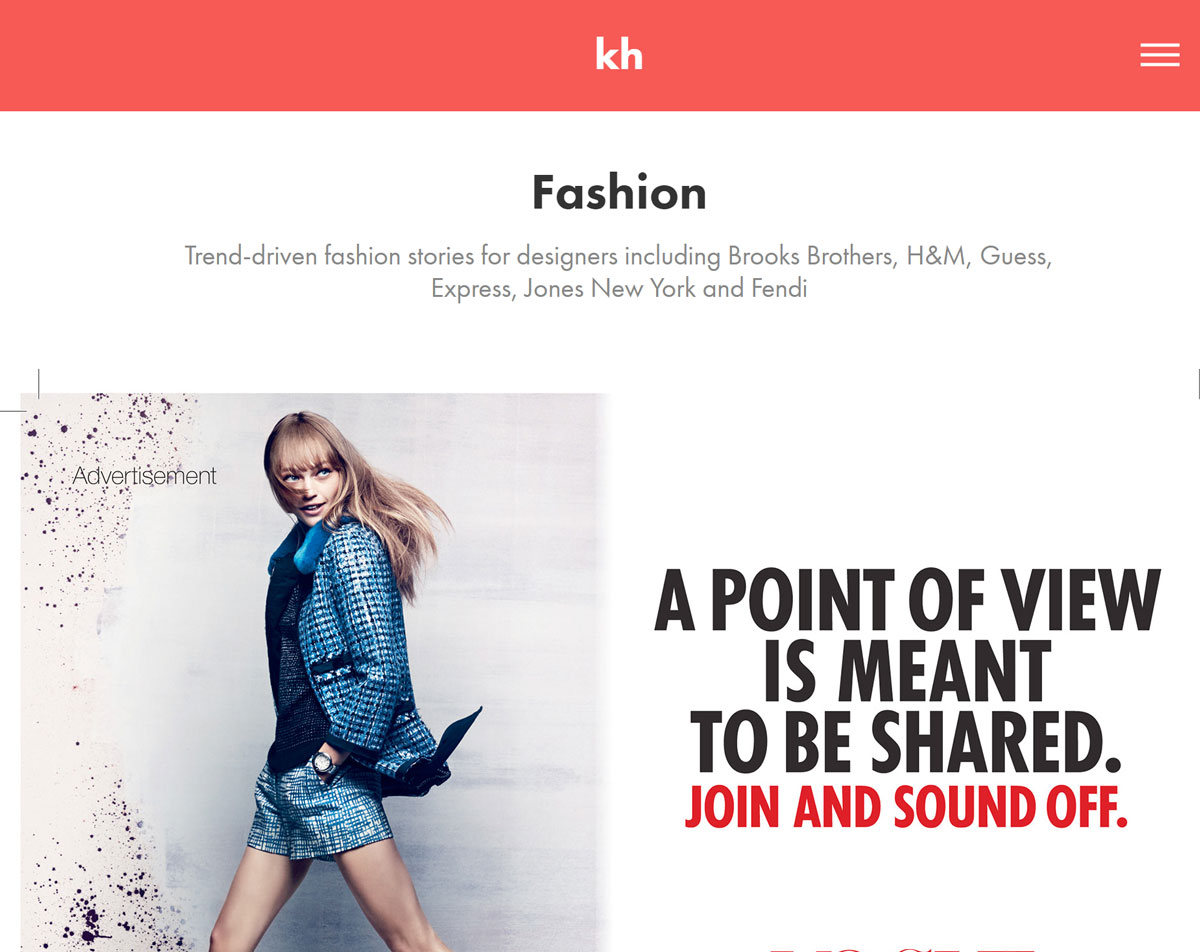 Another tab displays print and digital campaigns she's produced for leading CPG beauty brands including Maybelline New York, L'Oreal Paris, Covergirl, Revlon, Bobbi Brown, Olay, Dior and more.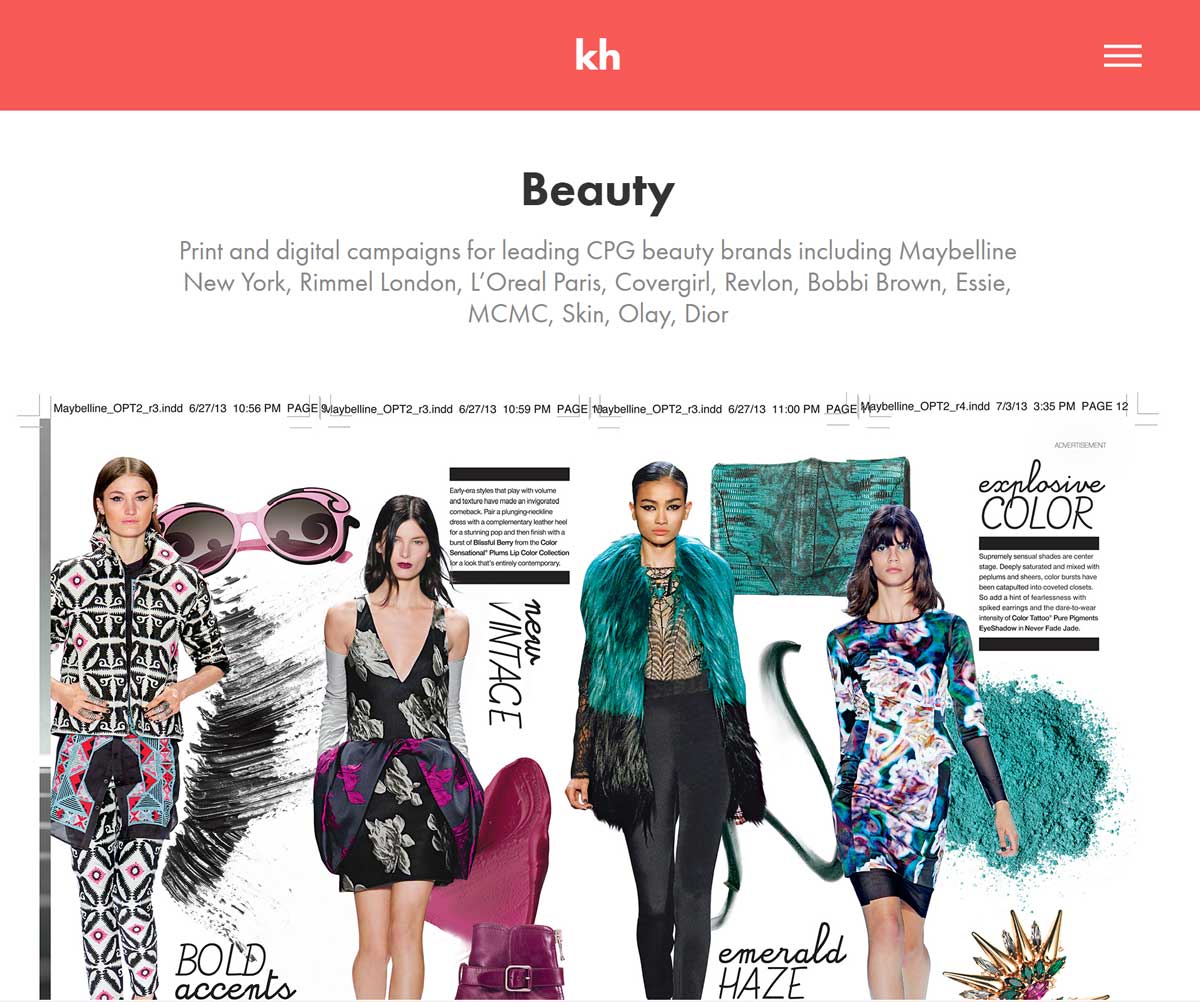 She's even delved into the world of tech, from household names like Canon to emerging platforms like Picturelife.
No matter the client category, "sophisticated," is the theme of her .NYC website, and it reflects the level of work she delivers to each client. Although she wants to make sure the final copy is cultured and polished, she also wants to make sure it forms a connection between the brand and the customer--especially at a time when many companies cannot resort to brick-and-mortar experiences or live events to attract new customers. It's safe to say that clients need her flair for beautiful writing more than ever.
"My mission is to write powerful messages that connect us, especially in a time of disconnection," she says.