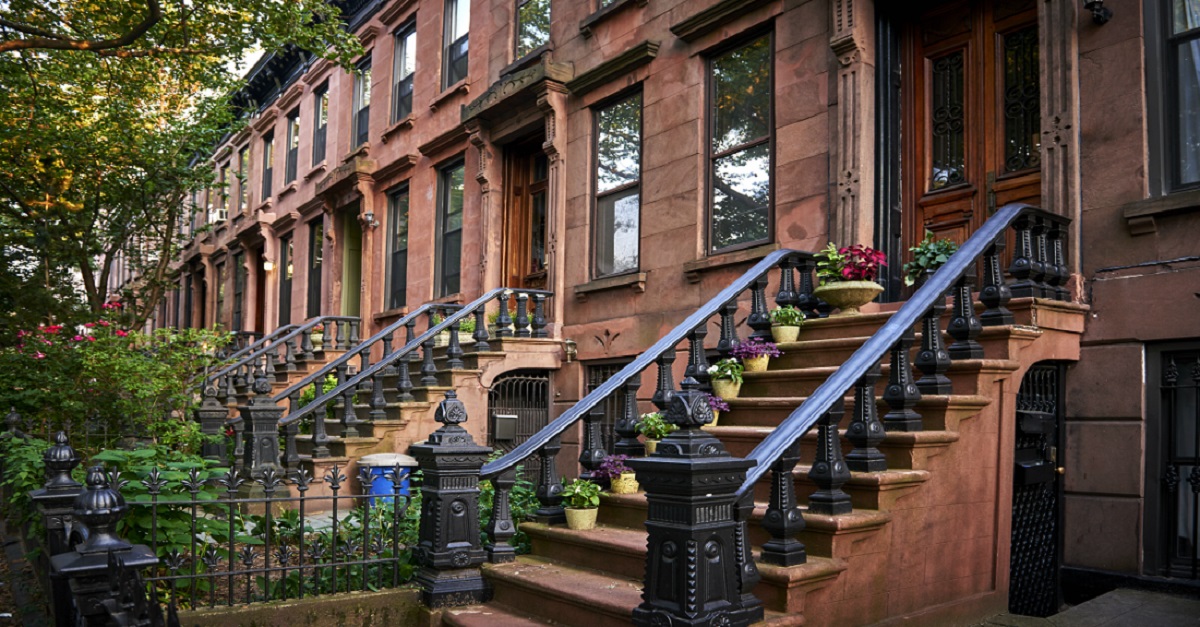 Finding an apartment in New York City can be a daunting prospect. What neighborhoods are in your price range? What amenities can you afford? And when you finally find a place that fits all your requirements, how do you know you're getting the best deal? Those are the big questions that ApartmentValue.nyc wants to help you answer.
Founder and owner Matthew Sisco launched this free service in 2017. His inspiration came from a casual comment made by a finance professional who was subletting his apartment for the summer. As the new tenant was signing the paperwork, he asked whether the apartment was a good deal. The query struck Matthew as important.
"He was the last person I'd think would question the appropriate value of a rental apartment. After all, he was a savvy financial guy. However, when I took a closer look at the situation, I realized that it was actually quite challenging to know the answer," said Matthew. "In fact, it's practically impossible to know the appropriate price for a rental apartment. But it doesn't have to be. If you buy a car, you look at the Kelly Blue Book value. Since there wasn't any way to do that for apartments, I decided to launch a website to do it for you."
Currently finishing a Ph.D. in data science at Columbia University, Matthew had the expertise to solve this challenge: "I am really passionate about the practical applications of statistics and data science in the world. The fact that there was this big inefficiency in the way that people were making decisions about which apartments they should and shouldn't rent — and the fact that it could easily be solved — just motivated me to do something about it."
Matthew decided to set up a website using regression modeling. Essentially, regression modeling enables you to determine the value of one attribute, holding all other attributes constant. So, for example, it can help you determine the value of a washer/dryer in an apartment when all other attributes stay the same.
"When people are trying to determine how much an apartment is worth, they usually compare the prices of a few apartments that have the same amenities one by one. But that's a poor way to go about solving the problem because they're using a small data sample. Instead, Apartment Value does the same thing, only it does it using thousands of prices. Then, it gives you a very precise estimate."
Matthew decided to launch a website that caters to people who are renting in New York City. because he lives here. Having a local focus was important because creating a website that used national data, rather than a localized data set, would be a careless modeling approach. There would simply be too much data to give accurate results. When he decided to choose a domain name, his focus on being hyper-local meant that a .NYC domain name just made sense.
"Given that I wanted to focus on New York City, I thought that it would be a great opportunity to take advantage of the .NYC domain. In order for this small project to be successful, one of the most important things is to establish a good reputation," Matthew said. "It's difficult to be a newcomer in an online space. How do people know that they can trust you? The .NYC domain proves that we're committed to the NYC marketplace. It gives people reassurance that the website is reputable."
Word about ApartmentValue.nyc is spreading, and website traffic is gradually growing. To attract more visitors in this early stage, Matthew is targeting people who are renting out their apartments. This group wants reassurance that they're pricing their rentals according to market value. When they come to the website and do a search for their neighborhood and amenities, they can use the "Download a certificate" button at the bottom of the page to generate a certificate of value. This image file can be added to their rental listings to verify to potential tenants that their apartment is good deal.
Currently, Matthew runs his new website as a side project. In addition to attending Columbia, he is also the owner of a successful data science business called Mindnet Analytics. However, it's possible that that as word-of-mouth expands Apartment Value NYC's popularity, Matthew will launch the concept in other cities.
"Right now, I'm just seeing how it grows. I'm too busy on other projects to make this my full-time job. I created it because I knew people needed it, and I had the expertise to help. If it grows a lot bigger, I'll look to building some partnerships deals and monetizing it. The amount of time I spend on it will depend on how much traffic it attracts, he said.
Obviously, the value of an apartment is a something that renters everywhere, but especially in New York City. We're wishing Matthew the best of luck expanding his inspired project.