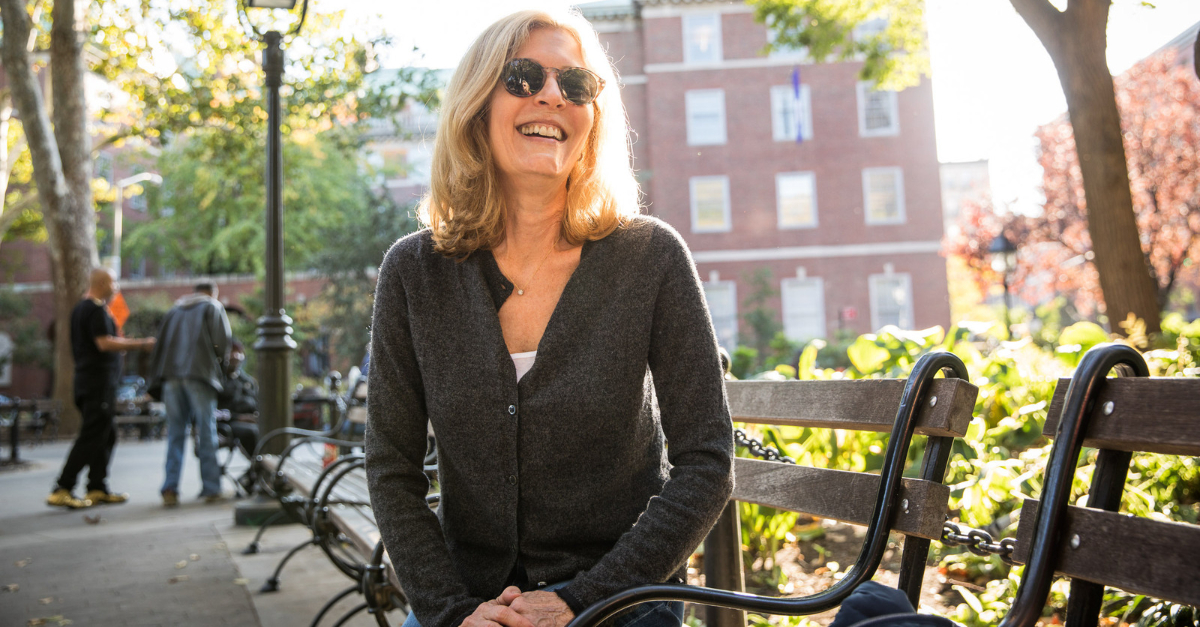 Congratulations to our 2017 Best of Manhattan Winner
One of the very first people to obtain a .nyc domain is also the winner of the Best of Manhattan title for the .nyc Best of Borough Contest!
Founded by Betsy Polivy, Sideways.nyc lists and promotes the small businesses on the side streets of Manhattan. As of summer 2017, the site has over 2,000 businesses listed, sharing their stories and information often with gorgeous videos and images. Sideways has explored and re-explored the entire original grid of Manhattan from 1st St to 155th St and is proud to be an advocate of Manhattan's small businesses.
Sideways first started in 2011 when Betsy moved back to the city and set out exploring finding amazing hidden gems on the lesser-traveled side streets of Manhattan. Having owned a small business before, a children's bookstore in Westchester, she knew she could create a successful venture with her newfound passion.
She and her tech savvy kids built out and created the website ManhattanSideways.com. It was through the Manhattan Borough President, Gale Brewer, that she learned of the launch of .nyc in 2014. Unlike other city extensions, .nyc can only be purchased by New Yorkers and is instantly recognizable as New York City.
Since making the change to www.sideways.nyc, traffic to the site has increased dramatically. The short, brandable New York web name has done wonders to improve Betsy's search engine optimization. The site currently get 30,000-40,000 page views daily! She even advocates for the local domain extension to thousands of businesses in New York as she's a witness to the potential of having a dot NYC domain.
Betsy's dedication to the small businesses of New York is a truly inspiring tale. Even with a broken leg, she walked Manhattan's streets to finally complete the entire original grid last summer. Her team of interns, most of whom are journalism and writing majors in college, take to the streets every summer to keep the site up-to-date, listen to and share new stories, and promote the businesses that make New York so culturally rich.
Her latest endeavors include photo exhibit galleries in which she creates magnificent blown up images of the beautiful photos she's taken while on her journey and displays them in different locations. The businesses she promotes often show up with free samples in tow for visitors of the gallery openings. Her last exhibit was on 8th St., featuring East Village businesses and restaurants. The once trendy neighborhood has faced hardship as many forget about this once popular artists' hub, but she aims to bring it back.
Sideways.nyc is all about the authentic New York City.