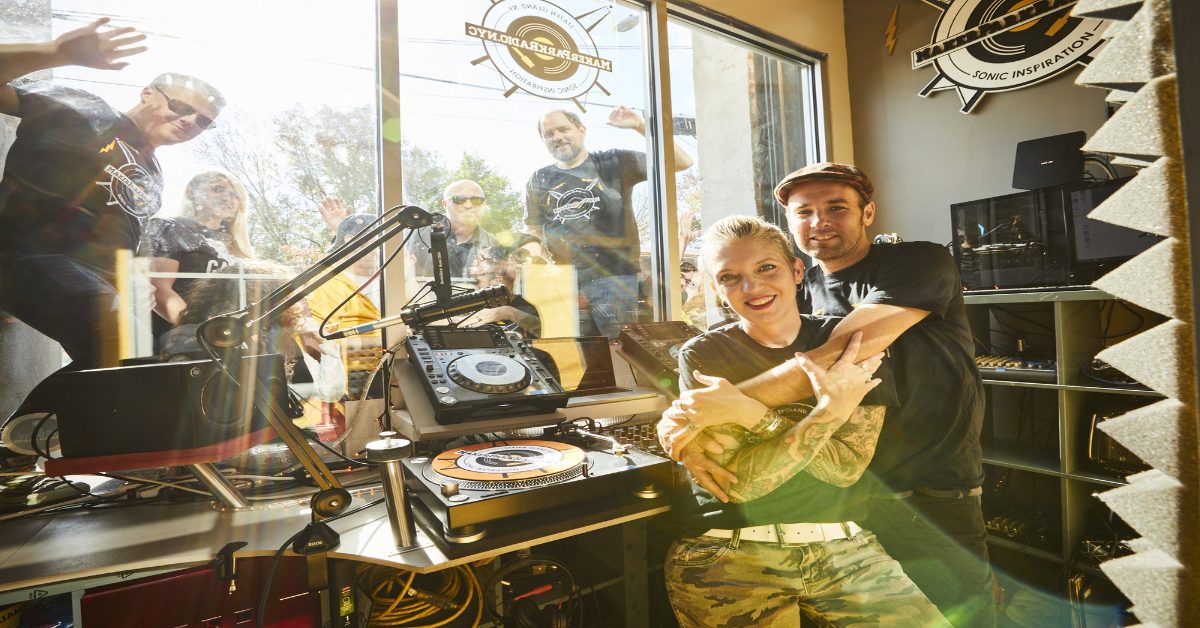 Congratulations to our 2017 Best of Staten Island Winner
This year's winner in the Best of Boroughs contest for Staten Island is Maker Park Radio, a non-profit organization that promotes the arts and the unique culture of New York City. Through video and radio they release over 40 hours of programming a week that features all kinds of music, talk shows, artist interviews, sculpting, cooking, and everything artistic, in multiple languages.
MakerParkRadio.nyc launched just last summer in July 2017 by Kristin Wallace and her husband Tom Ferrie. Having a background in music, Kristin told us how isolating producing music can be, which is one of the reasons why she chose to work on the Lumen Festival where she networked with other artists and musicians.
That's where she discovered the cool and vibrant Staten Island community of artists and decided there should be a site that promotes the community art space.
They found a place to set up shop in the park at the Staten Island Maker Space but wanted to make sure their website name defined them as New Yorkers.
According to Kristin, "Staten Island has the nickname The Forgotten Borough because many people do not consider it in policy, tourism or as part of the shared culture of New York City. But we are New Yorkers, and proud to be. We wanted to make sure that our web url pointed to the fact the we are New York City. And that the voice from Staten Island from our station is that from the many cultures that that live here as New Yorkers."
For Kristin and Tom the dot NYC domain extension became part of their brand. Listeners from all around the world can tune in a know they're hearing the voice and culture that represents the rich diversity and creativity of New York City, Staten Island included.
"We choose to live here because it has more affordable housing, beautiful parks, a thriving arts community and it is a great place to raise children.We choose to stay and work on bringing people together. We have a no-politicians rule, and our programming is arts and maker based. But it works to help find common ground. It is a unique opportunity to make a difference."
MakerParkRadio.nyc is a group of 60+ DJs and show presenters that are from so many different musical or cultural backgrounds and share their mutual love of music and the arts. On Tuesdays other local non-profit organizations are welcome to use the space, such as the Staten Island Shakespearean Theater.
They are located between two neighborhoods, one is quickly gentrifying and the other is a low-income downtown that is feeling pressure from encroaching development. "We work on community building by providing an outlet and voice for the arts, other non-profits and the cultures around us. Our station is video as well as audio, so a viewer/listen can get a peek into the world of a music, ethnic or social culture outside of their own. We rely on grants and local small business donations to survive. This is a challenge, but allows us to be more widely accessible."
Their goal is to reach as many people as possible and are different from other non-profits in that there are no admission charges or membership dues. The DJs at Maker Park Radio are all volunteers and work very hard on partnering with other arts organizations and events in the Staten Island community.
"We aim to bring people together through showing how alike we are."