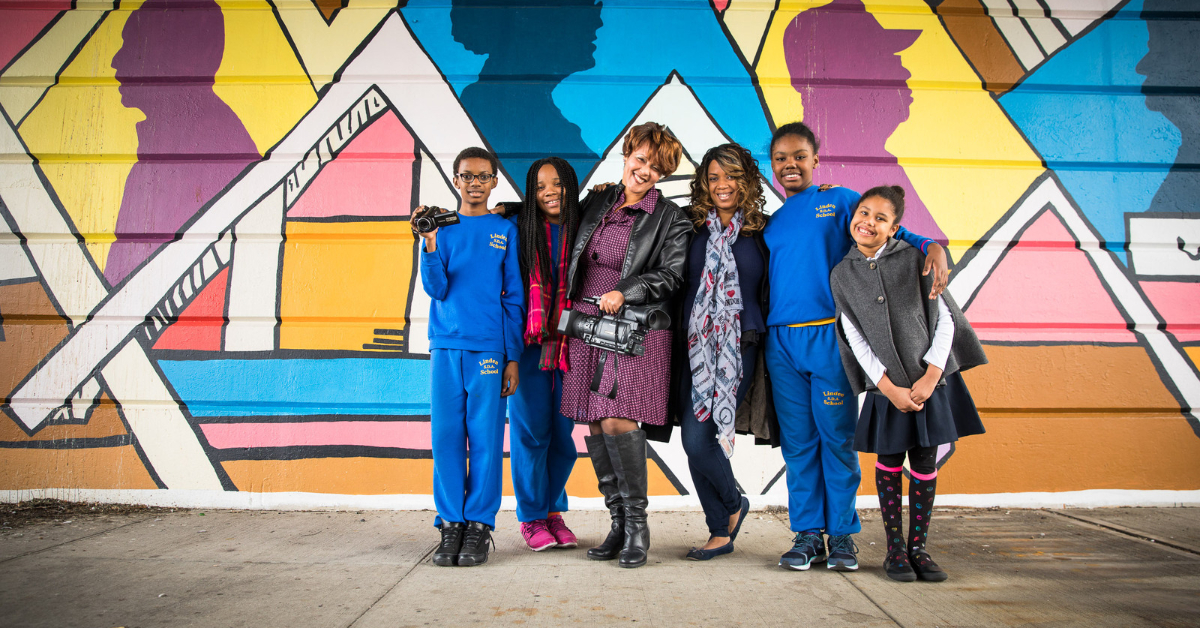 Congratulations to our 2017 Best of Queens Winner
This years' Best of Boroughs Contest for businesses, organizations and people using the .nyc domain extension saw lots of amazing entries. The winner of Best of Queens is Laurelton.nyc.
Laurelton.nyc is a non-profit organization that promotes digital literacy within their community. The site itself is a journalism platform for Queens youth and local businesses to make their voices heard and allows young people to gain valuable experience in reporting and leadership in addition to the opportunity for them to publish their work.
Laurelton.nyc operates in conjunction with its sister organizations, DIVAS for Social Justice and STEAM for Social Change. Its founders are dedicated to bettering the Queens community through youth development, science, visual arts, and technology.
According to Clarissa James, founder of Laurelton.nyc and cofounder of DIVAS for Social Justice, their endeavors within the Brooklyn community had met with great success largely due to promotion through local media, such as the Brooklyn Reader. Having grown up and lived in Queens Clarissa realized such local news outlets were either nonexistent or non responsive within the Queens community. Laureton.nyc was created to become the voice of Queens via digital media.
As a new organization it was important to define Laurelton as a local New York City media platform, which led to the decision to use a .nyc domain extension. The Mayor's Office of Innovation and Technology had set aside several .nyc domains names to be used for community enrichment, and so Laurelton.nyc was given to Clarissa's organization.
One of the main benefits of having the .nyc extension in the site name, is that no matter what page or article internet users land on, they always know it's about New Yorkers and for New Yorkers. The other benefit is the inherent search engine value as Google can define is page as being about New York as well, so anyone searching for local New York news can find Laurelton.nyc easily, and important asset for a new organization.
The goal of Laurelton is to get the people of East Queens involved in sharing their stories and engaged in the community. Laurelton is all about digital literacy for both youths and adults, community participation, technology, education, and guidance. As a news platform they have been able to create a coalition of local business owners to promote them, create partnerships, gain contributors, and increase the visibility of community endeavors for higher participation and community organization.
In the upcoming year Laurelton plans on adding podcasts to the platform, including an extensive history of Laurelton by local residents. Laurelton.nyc will also continue working alongside local schools to promote after school programs with a focus on technology, journalism, and social change.
"By developing the voices of our students through different mediums, we are cultivating the change agents of the future."
The platform also provides tools for locals to use which includes information about schools, local regulations, public services, local police activity, resources for tenants, public recreation programs, and health resources.
The Laurelton news team consists of ten full time staff members but also works with local contributers throughout the community and student news teams from local schools and after school programs in East Queens and Laurelton.