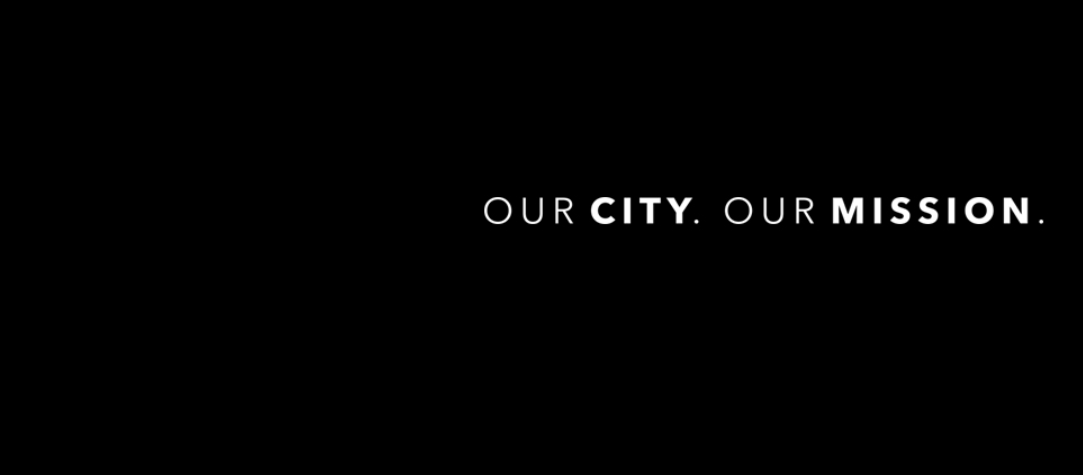 Congratulations to our 2018 Best of Queens Winner
What does the health of your community look like? Who are your neighbors? What services are lacking for the vulnerable communities at your doorstep? What do you plan to do about it? No longer able to sit back as a bystander and witness the injustices happening around them, a group of determined and impassioned individuals in the Elmhurst neighborhood of Queens decided to make a change.

Where to start? There are people coming to this country seeking a better life for themselves and their families; many struggle to make ends meet. Young people who are simply trying to find their place in the world, fall on hard times. Countless needs exist around every corner. So where do you focus your energies? According to City Mission, our Best of Boroughs winner for Queens, the best place to start is to tackle the problems head on. All of them.
City Mission (citymission.nyc), founded three years ago, is out to serve the diverse needs of the Queens Elmhurst population. This includes activating, "a network of residents to provide youth development programs, homelessness services, and immigrant outreach to serve the most vulnerable populations in (their) community."

We spoke with the President of City Mission, Lester Lin, to learn more about the impact of their efforts and the positive influence they are spreading throughout the borough. Lester's passion for the organization and the people he serves was immediately clear:
"I wanted to bring attention to more recent immigrants and the fact that the local homeless shelters generally need a lot of care and support, as well as understanding from other residents in the area. We're trying to bring awareness to not only the issue's existence but its roots, why this is happening, alongside instilling leadership and serving skills to our youth. They are the next generation and are so important to seeing this through." – Lester Lin
City Mission's Catalyst
Lester's personal history has been pivotal in understanding some of the challenges facing residents in Queens. The son of Taiwanese immigrants, Lester was born and raised in Elmhurst until the family later moved to Long Island (NY). During his elementary years the region was completely different from the present-day environment, polarizing due to the violence and illegal activity that pervaded society. While it wasn't safe, the area was affordable - therefore one of the only places immigrant families, single mothers, and others struggling with poverty could afford to live. After relocating to Long Island as an adult, Lester later decided the positive aspects of living in Queens outweighed any negative concerns and decided to move back to the Elmhurst for the "realness of the people" and the extensive diversity the neighborhood offered.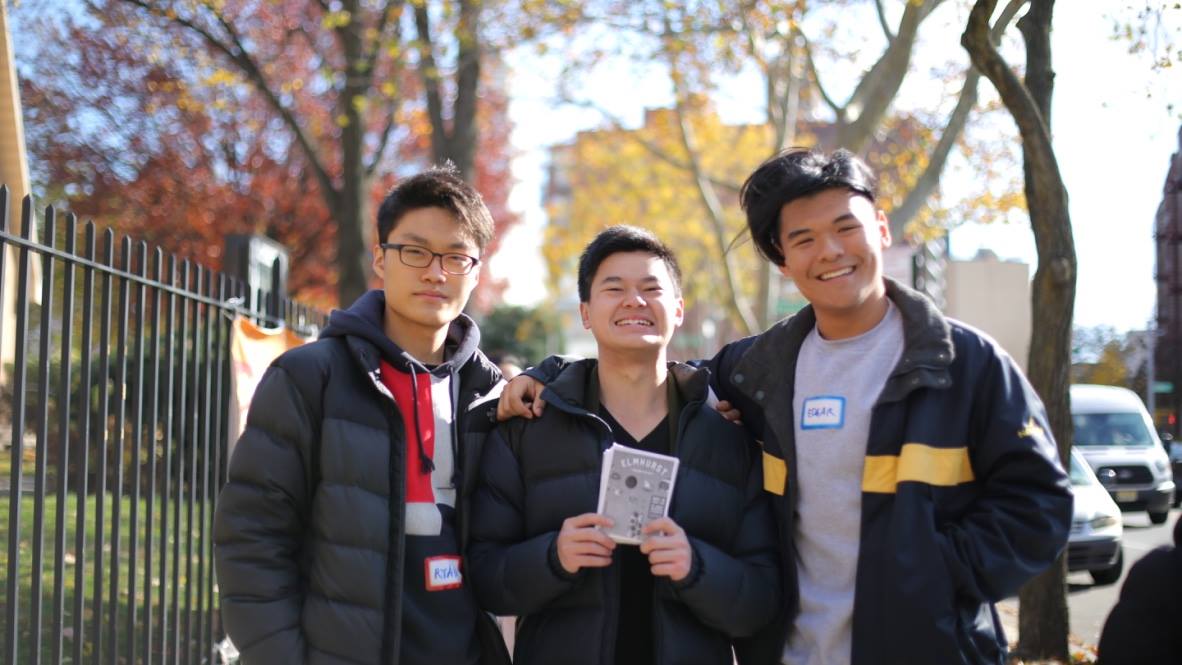 Upon returning home, he was surprised to find wide swept divisiveness tearing at the threads of the community he loved. A local homeless shelter was struggling to function under massive protests from neighborhood residents and shockingly the main opposition was coming from the immigrant population, even though the shelter was taking in families from all backgrounds - including those who'd recently immigrated to the United States and were without a home. Having lived through the hardship and sacrifice that coincides with rebuilding a life thousands of miles away from everything and everyone familiar, Lester was disheartened over the hypocrisy from individuals who knew firsthand how terrifying the experience could be.

"There are a lot of immigrants in Queens - there are a lot of immigrant business owners and a lot of youth, you can almost feel the brokenness in families and homes. Homelessness is a big issue. It was just heartbreaking to see a thousand people sitting outside of Queens Boulevard throwing things and yelling - how could they protest these families when they know what it's like not having anyone in their corner? They were protesting everyone, down to the single moms who were running away from their abusive partners to save themselves and their kids. So, I began helping. I had to step in."

City Mission's efforts extend much further than transitional facilities for families. They also assist with filling out tax and immigration forms, research programs for free and affordable healthcare, and host resume writing workshops for neighborhood youth.
The youth-oriented program, created by their director, William Loh, known as 'Get Your Life Together,' empowers students with basic job skills and connects them with professionals to help them advance educationally and build their careers. Several of the youth program members in Elmhurst were the first to volunteer with Lester at the homeless shelters, a heartwarming demonstration of paying it forward.

Obstacles and Resolutions
Overcoming objections and perceptions for the homeless shelter proved to be one of the most unexpected obstacles in their mission. However, the team at City Mission remained relentless in their pursuit to bring attention to the existing resource gaps for this population and petitioned residents to show empathy for a situation that they could have easily found themselves in at some point. By engaging the local community, the youth population really stepped up and took the lead on closing the gap between the supporters and opposition. Starting with high school volunteers, students began offering their assistance to help at the shelter. Through their volunteer efforts, they got to know and connected with many of the families. Their stories of compassion, kindness and positivity flowed throughout the greater Queens community.

In addition to the homeless shelter, additional difficulties continued around immigration services. One of the biggest obstacles stemmed from a lack of trust and substantial amounts of fear. Immigrants live in fear of deportation for any reason and question the intentions of organizations like City Mission and the volunteers working there.
Lester understands the hesitations. "I just explain that I can help them earn money so that they can take care of their kids. I understand it's really hard to trust a stranger, and I believe that trust takes a while to develop. City Mission is only three years old, and we're hoping that as time goes on families will know they can absolutely come to us for help."
Why Queens?
For Lester, there are many things to love about Queens as the area embraces both tradition and modernity. He has great admiration for the Queens borough and the people that live there, what they have overcome, and how they are thriving today.
"There are a lot of broken and homeless families living in the city, but there used to be more. While growing up I always felt that I wanted to do more to help them. I just wish that somebody was there when my parents were here raising my brother and me. They were just trying to make it - -my dad delivered cargo, my mom sewed clothes on not much more than an elementary education. I can't bear the fact that it happened that way, and still happens. We're dedicated to showing support in ways that our parents weren't given. That's what I really love about City Mission, and our community in Queens."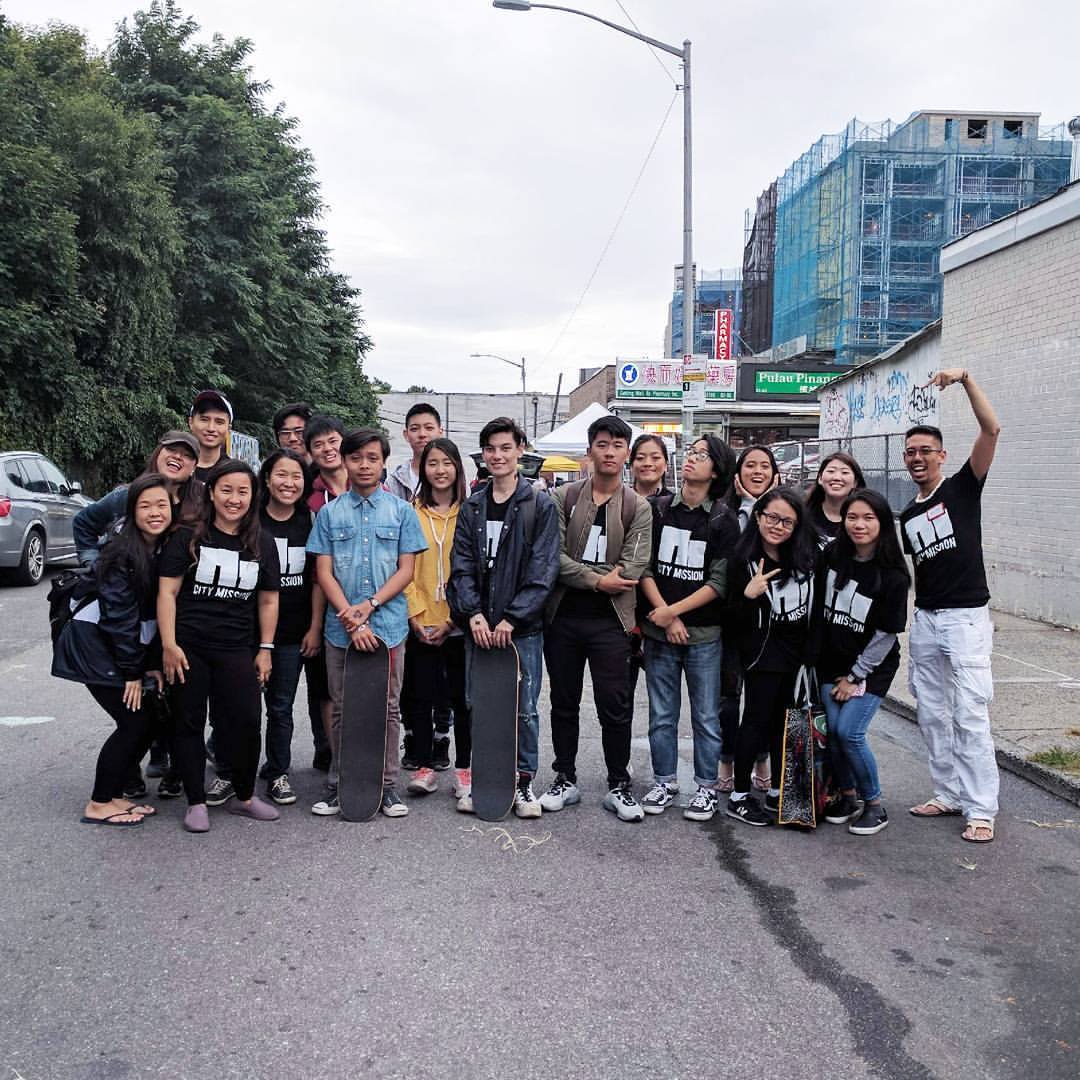 Why .nyc?
The agency's website has a striking and straightforward design, ensuring the mission and meaning of what Lester and his team are accomplishing isn't lost in translation amongst a flood of information. There are social efforts, in addition to a few solo donors, that have funded City Mission. Friends who've steadfastly supported the team from the onset, as well as contributions made through the Facebook page, are keeping them afloat.

So why the .nyc domain for their website? Lester notes that the domain is "contemporary, relevant, and clear." He adds,

"I just really wanted people to look at the website and say, oh yeah, they're here in New York! I am in your neighborhood, I can be as accessed anytime I'm close. Sometimes my phone rings at 3 a.m. with people saying they have a homeless family or immigrants in need and I direct them to where they need to go. Some people wouldn't like that, being on call at all hours, but I do. And they know we are local and in New York City because of the dot NYC!"

Visit the City Mission website to learn more about their extraordinary mission and generosity. If you live in the New York area and would like to volunteer at a City Mission event shelter, or with fundraising, send Lester Lin a message through their online form at citymission.nyc/contact.