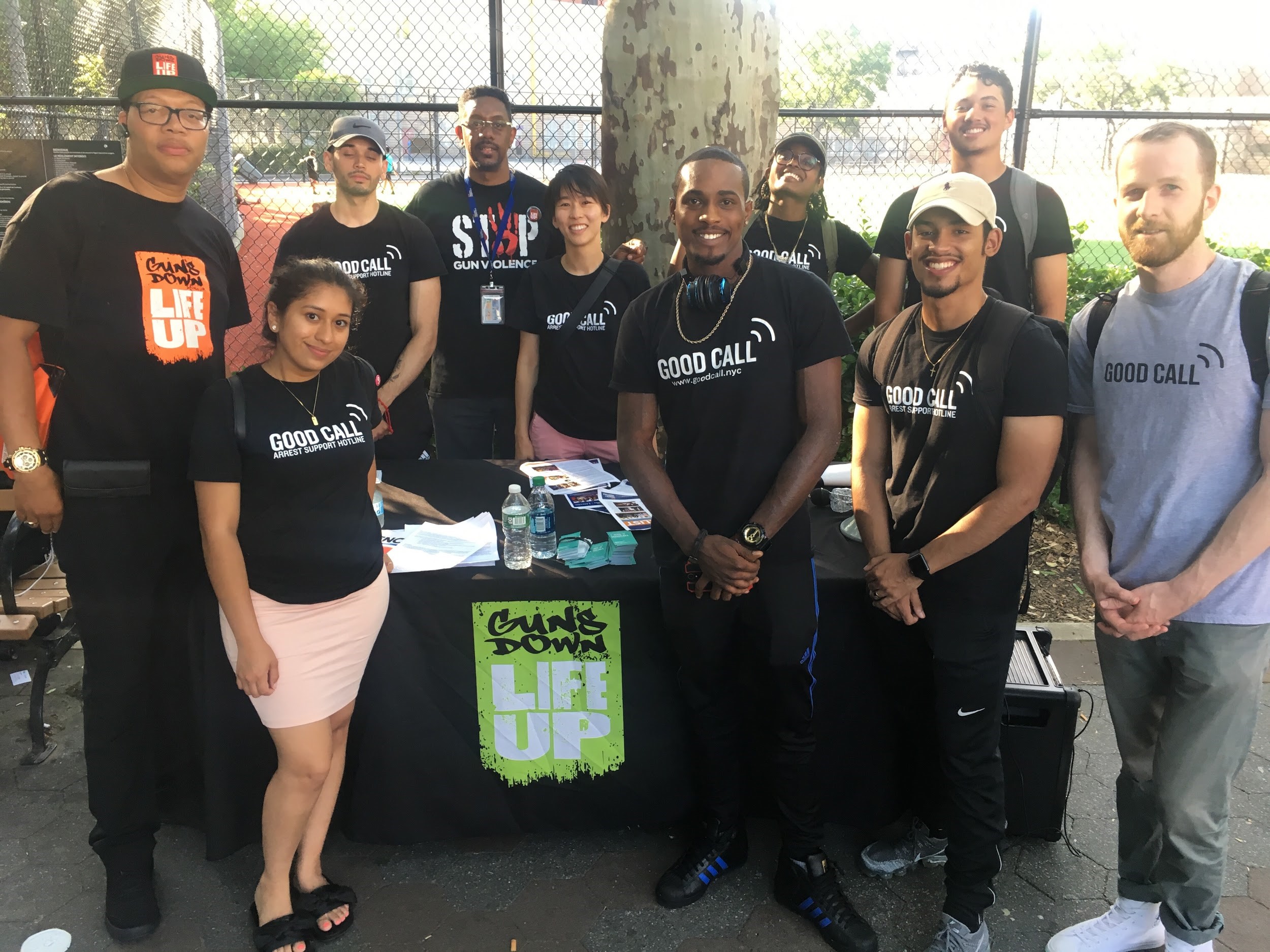 Congratulations to our 2018 Best of Brooklyn Winner
Best of Brooklyn - Good Call
Who would you call in case of an arrest? Dozens of New Yorkers are arrested every day for trivial reasons such as hopping a turnstile, forgetting to pay a ticket, or simply "fitting the description." Now imagine you get to make one call, no bank of cell phone numbers to rely on. What number comes to mind?

This is where Good Call steps in. Statistics show that low-income communities experience a higher arrest rates than other neighborhoods and most of these arrests are for low-level misdemeanors. Unfortunately legal help comes too late, often after potentially damaging events have unfolded. Our Best of Brooklyn winner, GoodCall.nyc, is on a mission to change this, to create a better and more just New York City for everyone. We recently sat down and spoke with one of the founders, Stephanie Yim, and discovered just how vital their mission is for greater New York City communities.
How Good Call Operates
Good Call, a community-centered tech nonprofit, runs a completely free, 24/7 arrest support hotline that provides free access to legal counsel to anyone arrested in New York City. The service connects people to an attorney within forty seconds of receiving a call through an automated call platform. In addition, Good Call also runs an online emergency contact directory on their website. Anyone who has previously saved their loved ones' contact information in the directory can have them alerted when they call the hotline.

"We built Good Call to provide better support during the arrest process and launched our hotline in October 2016, in the Bronx, with legal support provided by The Bronx Defenders. Our four founders met through Blue Ridge Labs at Robin Hood, a social impact incubator aimed at building technology to address problems faced by low income New Yorkers."

The founders of Good Call were compelled to start this service after hearing countless stories of trivial arrests leading to devastating outcomes for people across the community. Without a cell phone to rely on, the majority of people have only a few phone numbers memorized, if any at all, making it difficult to contact loved ones and nearly impossible to get in touch with an attorney. Limited communication puts strain on already stressful circumstances and loss of employment and wrongful jail time are some of the most commonly seen repercussions.


The justice system, which may be designed for fair and just hearings, rarely serves the best interests of the accused. Typically, people meet their attorney for the first time 30 minutes before their arraignments, where a judge determines if they can be released. Good Call provides free legal support much earlier in the arrest process so that anyone can have a fair chance and just court outcome.

To use Good Call, just remember to call 1-833-3-GOODCALL (1-833-346-6322) if you or a loved one get arrested to be connected to free legal representation in under 40 seconds. In addition, visit GoodCall.nyc to save your emergency contacts' information. You do not need to have saved any contacts to call the hotline, however if you do, in case of an arrest, call the hotline and inform the responding attorney that you have saved your emergency contacts through Good Call. The attorney will disseminate the information to your saved contacts along with providing legal counsel.

Additionally, visitors to the website are able to enroll themselves as an emergency contact for someone else who is already using the Good Call system, and thus be available in a crisis as well as alerted when a loved one is taken into custody.
Designing the Program
After months of talking to people in the communities who are affected by the criminal justice system in their daily lives, the Good Call team recognized the lack of access to free legal support and trust in the legal system. From the beginning, they understood that for the hotline to be successful, the hotline needed to be free and reliable. Most importantly, they knew that they needed to design the service in collaboration with their communities, not just for them. Co-founder and designer Stephanie Yim shed some light on the basis of the organization: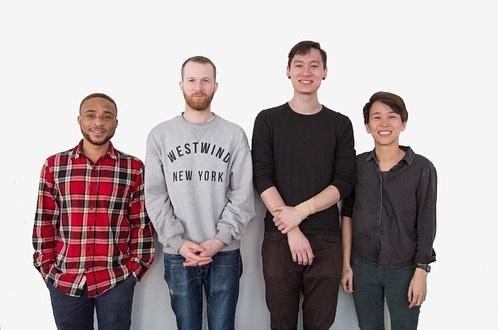 "We involved the community throughout our whole design process, from learning about the challenges people faced with getting legal help, to testing the hotline call prompts. Our community outreach team is comprised of individuals from the neighborhoods we work with. Today, Malik, our current neighborhood manager, is one of the people who got help from our hotline when he was arrested for hopping a turnstile when his metrocard malfunctioned."

She elaborated, "We build technology, but we never forget that we need to be community centered."

During fundraising for their non-profit, one the biggest obstacles they faced was misguided perceptions from people who aren't directly affected by the injustices of the criminal justice system. Stephanie goes on to add,
"For instance, some people believe that (preemptively) saving a contact implies that they think there's a chance of them being arrested-which is not the case at all! It's more so that, unfortunately, these are things that actually happen to a lot of people, especially in communities of color, in New York every day. Therefore, we're trying to speak in a language that gets people who are not aware of or as close to the problem excited about Good Call and excited about supporting us-through funding, or volunteering, or just spreading the message."
Choosing our Best of Brooklyn Winner
The judging process for the Best of Boroughs looks at several criteria, one of which is the contribution to the local community. Community is the crux of Good Call's mission and they are looking to grow their efforts to support all of New York City and beyond.

Although Good Call started their outreach in the Bronx, they are a Brooklyn-based organization.
"We are based out of Brooklyn. The thing we love about our community is that there's a lot of diversity, energy, and activism. There are a lot of organizations working out of this area that are also doing great social justice work. People really care, they show up and help at events, and we're just so thankful to be a part this community."

The relationships that these entrepreneurs have built within the Brooklyn community are not only uniquely shared but have extended beyond the borough to the rest of New York City in the eighteen months since Good Call launched.

Why .nyc?
Selecting .nyc as their domain extension was an intentional part of their online process. "The website is one of the first things that people look to when they hear about Good Call. We wanted to showcase the community that we're working with and trying to help. Using .nyc has let people know that we are available citywide in NYC."
To learn more about Good Call and their compelling plan of action and advocacy efforts, visit GoodCall.nyc.