Congratulations to our 2018 Best of Bronx Winner
The Bronx is bursting with movers and shakers of all ages and walks of life, who are redefining the area's take on innovation and entrepreneurship in a big way.
These individuals are armed with an impressive work ethic and sincere desire to master the components of running a business in the digital age. They're also fortunate to have immediate access to Marco Shalma, an incredible mentor and industry leader based in the Bronx, who is no stranger to molding fun and ingenious ideas into awesome organizations. The founder of both Round 7 and Blox (blox.nyc), Marco has decade's worth of experience yet retains the enthusiasm of a visionary who never grows tired of the entrepreneurial process.

It's therefore no surprise that Marco's Blox agency is our Best of Bronx winner. Committed to 'conceptualizing and implementing campaigns designed to pair local brands with relevant audiences,' Blox educates clients and provides insider tips so that they're positioned to stand boldly ahead of other contenders. We spoke with Marco directly to dive in on the inception and projection of what has become far more than just another creative ad group in the Bronx.
According to Marco, "The short version of what we're trying to do with our work is help businesses and start-ups in the Bronx area to build, or even rebuild, their online presence, social media, and overall brand. We want to see entrepreneurs kick off their projects and then continue to improve them by taking advantage of all of the technology out there; creating a situation where more businesses have the opportunity and understanding of what an online presence can do for their initiatives but most importantly providing them with the tools to go ahead and accomplish those goals."

Fulfilling A Vital Need
When Marco first arrived in the Bronx, he discovered that few companies or small businesses had an online presence, and the ones that did had run-of-the-mill websites and minimal social media activity. Many local business owners did not see the value in promoting themselves online. No one had reached out and taken the opportunity to talk through the benefits and return on investment a strong online presence can yield. The community had not been misinformed; they hadn't received any data or examples justifying why investing in digital marketing was essential to their commercial prosperity. This lack of prioritization was particularly urgent given how young, and consequently tech savvy, a vast majority of the target markets in the Bronx are. Marco provides insight on the Bronx evolving landscape:

"We realized long ago that fast-paced growth is inevitable here. People were moving in from all different places and expecting to be able to interact with local businesses. It was really important to ensure that the local businesses and entrepreneurs who have been here for forever stayed visible to new residents and visitors rather than getting lost in the shuffle. When you look at the Bronx as a whole, with a younger generation steadily moving in, there were local business owners lacking resources other stores had and we needed to step in, to give them the materials and support needed to move forward successfully."

By arming these businesses with the education and resources they need to establish a strong online presence, Blox works to ensure the Bronx long-standing stores and businesses thrive in the modern market even as newer enterprises are cultivated alongside them.

Inspiration

Innovation can bloom from the most seemingly normal places or tasks- take for instance, a Google search. After a local Bronx search on Google revealed a major lack of positive media coverage, and oftentimes misleading portrayals of the Bronx community, Marco decided it was time to change the conversation. With a graduate degree from NYU, a flourishing online hub "Thrillist" launched, copywriting experience, and a passion for formulating new ideas, Marco doesn't shy away from challenges. He knew with his requisite background and intrinsic love for the Bronx community, he could serve as a catalyst to help businesses promote and tell their stories. Blox was the natural result of this vision and intention.

"(Success of this neighborhood) feels like a communal effort rather than a whole bunch of individuals accidentally living next to one another. It might be driven from the hardships of the past--we've endured as a community. It speaks very well that in 2018, in this new age of limitless possibility, that people still put forth effort side by side. Where they say, 'Hey-you know what? We're going to all move forward together.' It's like reminiscing a bit on simpler times-a sense of accountability and community exists here." -Marco Shalma



Obstacles and Projection
Business owners are continuously pulled back and forth by the balancing act that comes with managing and expanding a business venture all at once. The majority barely have time to sleep, much less focus on current marketing and promotional strategies. Marco and his team were surprised to discover how uninformed many of the business owners were about the value and impact of digital marketing, in nearly every regard.

"A lot of business owners did not have an online presence, and many did not think they needed one. They had no understanding of visual assets like graphic design. Most people still had a flip phone, not a smartphone, when we got here…it was challenging. It wasn't even in the conscious mind that this was something that they needed. We had to come in and educate them about the need before we could even begin to talk about solutions. We took a few steps back to show the business owners how this was going to help them grow, not just catch up-how this change would prove viable and sustainable over time." –Marco
To make traction with the local businesses Marco assembled a team of individuals sourced from the Bronx community. Specifically focused on youth, Marco wanted to give kids in the Bronx the opportunity to learn business skills and foster talent for marketing, design and coding abilities. Blox is managed by this enthusiastic and accomplished team under the umbrella of Marco's parent company Round 7.
"My partner and I got some young people together, gave them the tools they needed to showcase their respective products, and helped them find their way in the media world. We came in and showed them the value of social and digital media for their businesses and for the Bronx." – Marco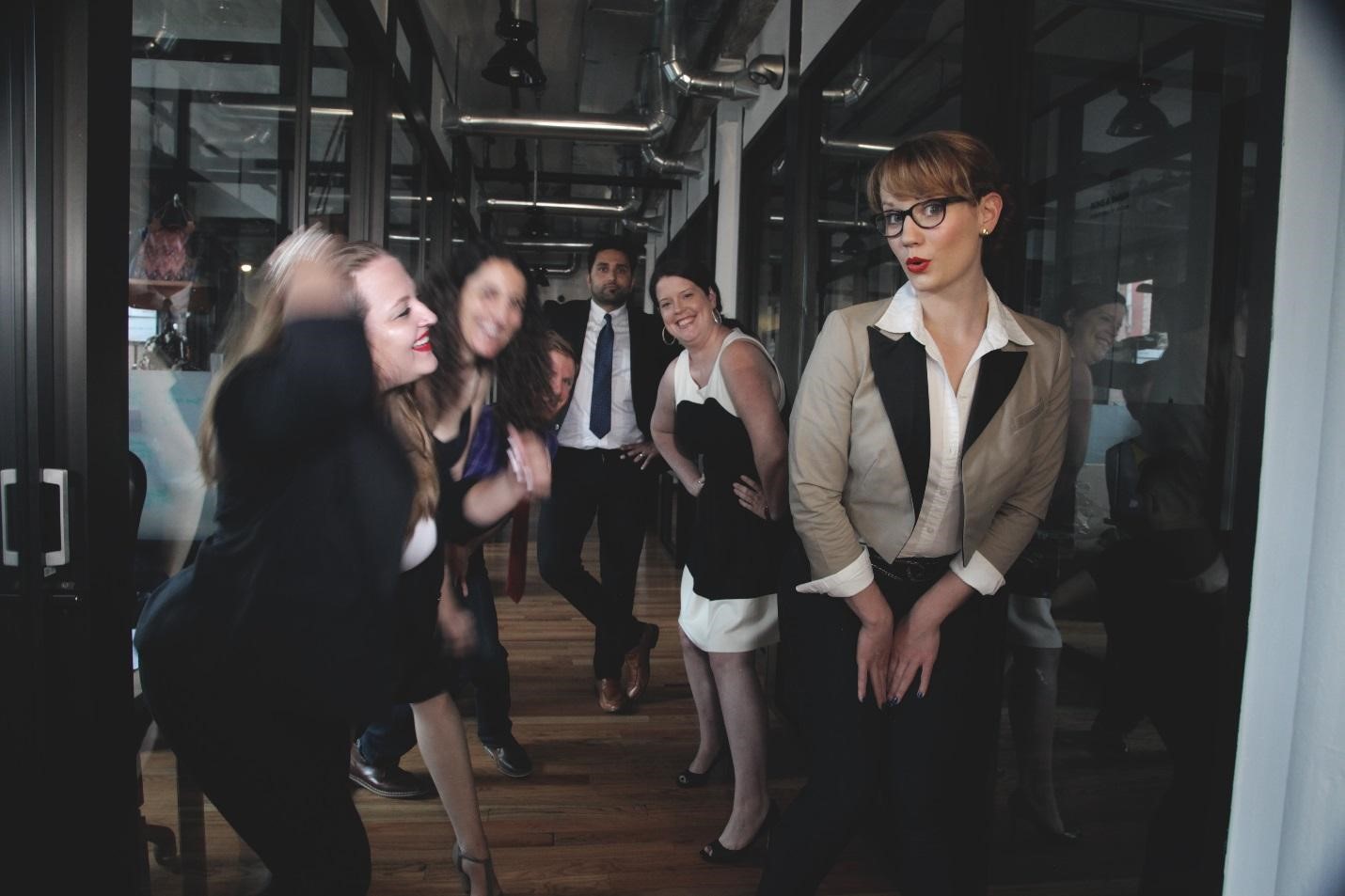 Why .nyc?
In an age where there are thousands of distractions on every physical and digital avenue, Blox.nyc seeks to keep it sweet and simple. The website delivers a minimalist approach with a captivating yet functional purpose, prompting visitors to reach out and engage with the team. The results of this outlook are the best Marco has ever experienced in a website he's built-proving that less is truly more!

"It's clean and simple ascetically," he described. "In the Bronx there is an over-saturation of information, tons of words and colors all over the place. We chose to be very simple on the color, very simple on the content, with a very clear call to action. We have many websites that we run, and this one has been the simplest one, yet the most effective."

On choosing the .nyc domain, Marco replies, "One, because we are from New York City and live here, and two, because it just sounds cool. It's different-you do a double take. That's how we want people to feel about our work, too!"

To learn more about Blox, Marco, his team, and how they can assist in bringing your vision to life, visit blox.nyc.