As a child, Akosua Awusi would kick off each summer by hopping a plane to her family's homeland of Ghana. There, she'd revel in the days of spending time with extended family, while exploring the dynamic city and countryside. Whenever she'd return to the U.S., she'd find the media's portrayal of Africa somewhat off putting.
"What I would see about Africa on television never told the full picture," says Awusi, who is based in Park Slope, Brooklyn. "It was extremely skewed. Coming back to the US, I wondered why the Africa I saw on tv was not wholly reflective of what I would see when I was visiting."
Fast forward to adulthood, Awusi actually moved to Ghana for a job, giving her the opportunity to further travel the sub-Saharan Africa region. Many of her friends would ask if they could visit her, or would turn to her as a resource for travel tips.
"It started with friends asking me, then that extended to friends of friends and then a friend of that friend and so on," she says. "So that's when I saw, wow, there's an opportunity here."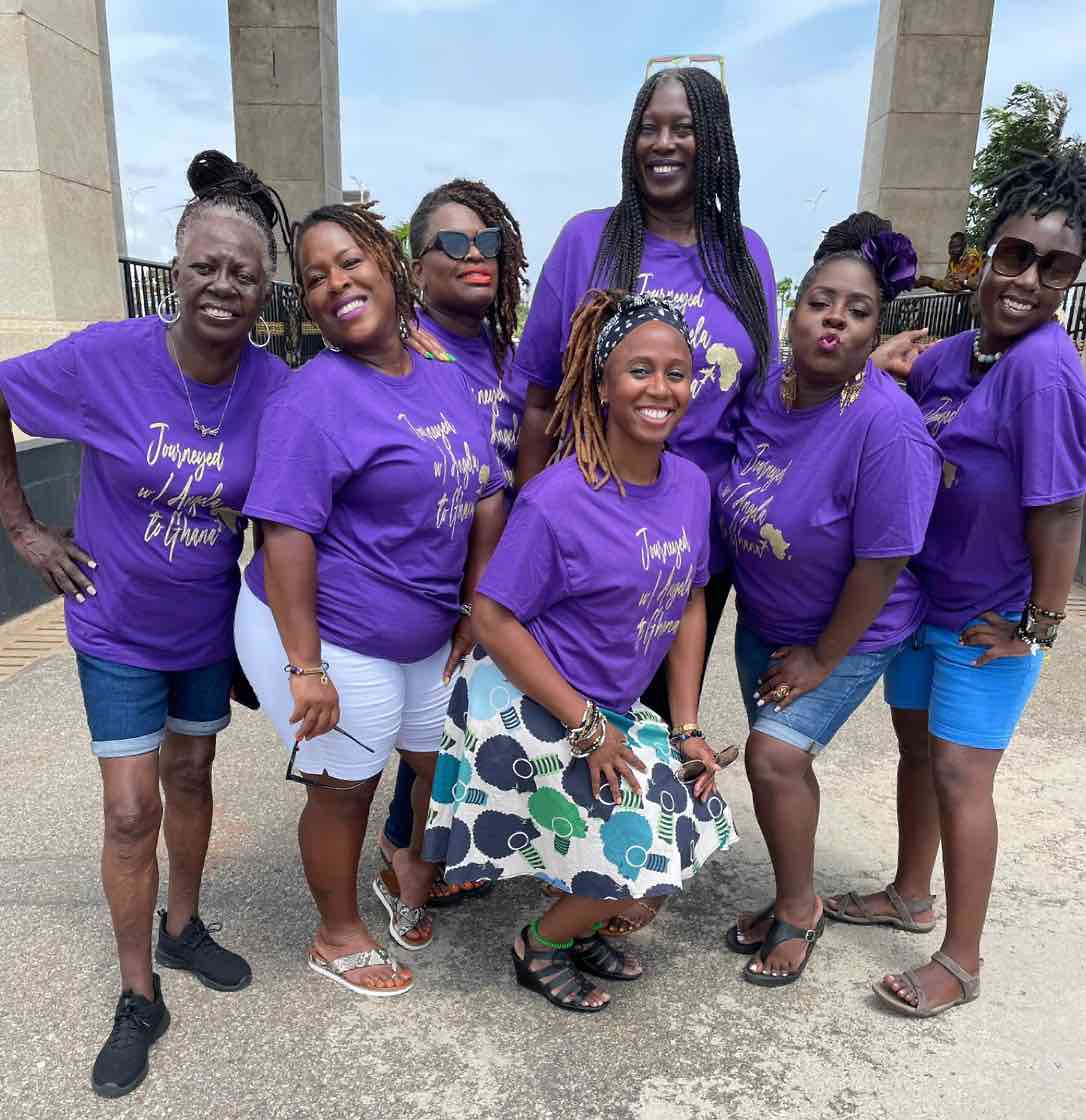 Here, Awusi discusses her entrepreneurial journey, and how her mission for acctours.nyc extends far beyond tourism. From supporting local women-owned businesses on two continents, to transforming the narrative so often portrayed of Africa, the Ghanaian-American shares how her New York City-based web venture has had an impact on the global small business economy.
What does Acctours.nyc stand for?
African Conversations & Connections Tours.
Black-Americans are looking for more ways to explore their roots, ancestry, and heritage and the idea had been percolating for several years until I finally launched in 2019. I initially started working in corporate America, then moved into the nonprofit world where I now operate at the director level. I still work my day job full-time while operating my passion project.
What makes your tourism company valuable?
We are a destination management company, we do all the logistics. So in Africa the energy is amazing but it is not like travelling to Europe where you can hop on a tube/subway to get around. There's a lot more planning needed and we connect those dots, from flights to meeting groups at airports, hotels, events, activities and more. We're here to raise brand awareness for Black-Americans who are looking to travel to Africa to explore roots and ancestry in a hassle-free way.
Can you share a company milestone that you're proud of as a business owner?
2019 was a big year for Ghana. The government declared it "Year of Return, Ghana 2019" marking 400 years since the first ship of enslaved Africans arrived at Jamestown, Virginia.
There was so much marketing and excitement as it encouraged African diasporans to come to Africa to visit, work, or invest in the continent. I was happy to host some tours that year.
Then of course the pandemic happened in 2020 shutting down the entire tourism industry but by mid-2020, we had started to hear from people eager to start planning for their first trips for when travel resumed. We survived the pandemic and business has since picked up, having arranged travels for groups of friends, couples and families who are eager for cultural tourism in 2022.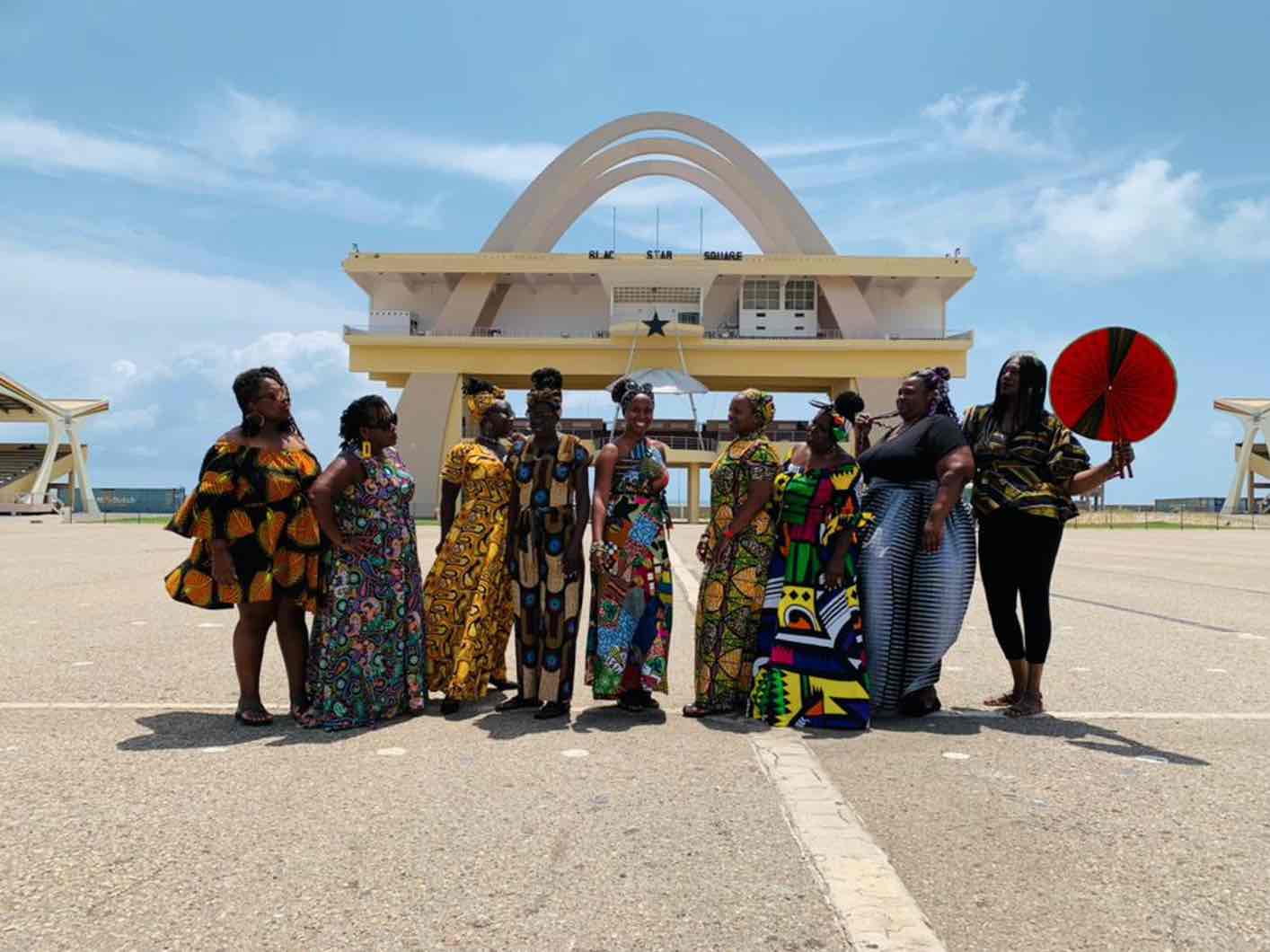 How does your business empower others?
ACC Tours works with a team who provide services to our clients in sub-Saharan Africa.
Many of our partners are Black women-owned businesses based in the U.S. and that is important to me, myself experiencing and witnessing the inequities that Black-owned businesses oftentimes face. Where possible we try to support BIPOC-owned businesses in every operation of the business, from merchandise to the hotels and transportation partners in Africa. Even during Christmas, I order my holiday cards for my clients from a Black-owned handcrafted card company.
So your business touches many continents. Why have a .NYC domain for your small business website?
It symbolizes the cross-cultural connection, especially when customers think of New York City, they think of the melting pot. NYC happens to have one of the largest Ghanaian populations in America.
Having that .NYC domain actually opens the business to more people because New Yorkers are known to be savvy, well-traveled and cultured. So we wanted that to be mixed with this African business. As a bi-contental company, what better way to get this message across than a .NYC domain name?
What's a must-see when visiting Ghana?
When coming to Ghana one must-see the UNESCO World Heritage called the Cape Coast Castle. It's one of the largest structures here and holds so much history of the trans-Atlantic slave trade.
Ghana is also known for being a melting pot of food and culture, and has a vibrant Afro-beat music scene.
Each experience gives travelers an understanding of where Ghana is now--its past, present and a glimpse into its future. We are changing the narrative of Africa, one tour at a time.
What advice do you have for aspiring web entrepreneurs?

It's never going to be perfect when you first start your business. Just tweak it along the way, be it the business model or the website.
Also, look into an accountability group or partner. Think of it as a support group, it can be so helpful. I check in with my accountability partners at least six days a week to discuss what has gone right, what didn't work and new goals.