With the new year comes new thoughts about how one should go about growing and developing in the workplace, making it a perfect time to consider a career coach.
Launched by Cynthia Pong, a lawyer turned award-winning career coach, Embrace Change strives to advance women of color in the professional world. Proudly based in New York City, the organization is "the only coaching and consulting firm singularly dedicated to ensuring that all women of color and people of color get the money, power, and respect that we deserve, across industries," the company's founder asserts.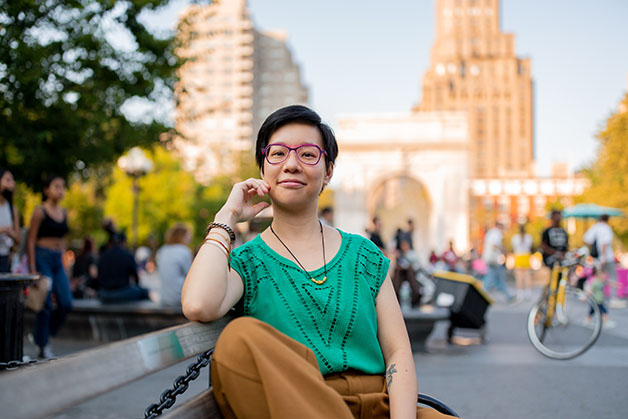 "All of our team are also at the cutting edge of coaching and our work to uplift people of color, which feels very New York," she enthuses.
Led by an all-BIPOC team and headquartered in Hamilton Heights, the consultancy offers a suite of services geared toward helping women of color excel in the workforce, from one-on-one coaching to group workshops. "The future that we want to see is one where far more BIPOCs are on executive leadership teams, in the C-Suite, leading teams across industries, and working at organizations that see, hear, and value them for who they are—and pay them what they deserve," the company writes on its website.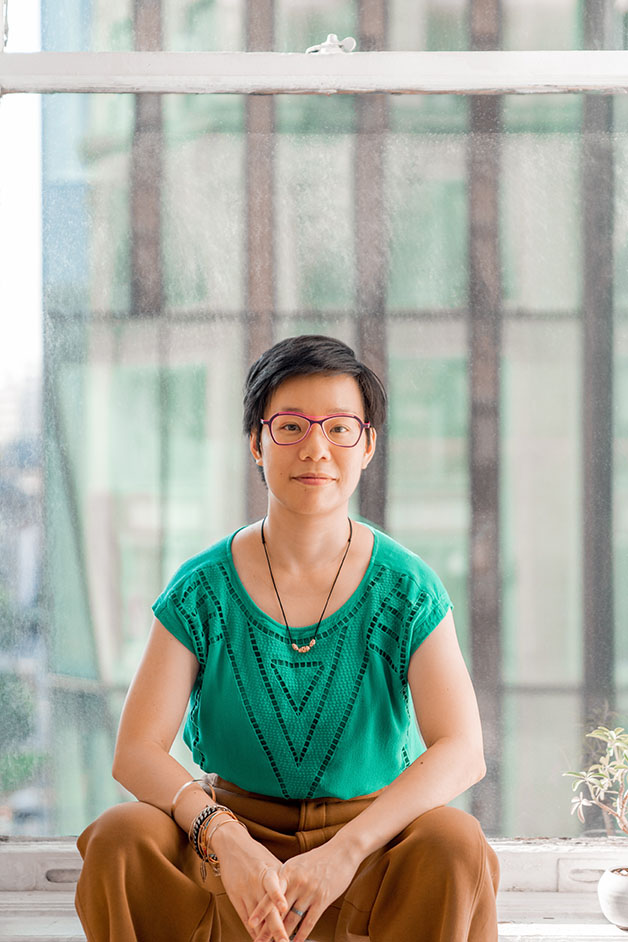 Under the guidance of an Embrace Change expert, women of color can learn how to land a promotion, negotiate a raise, switch careers, start or scale a business, widen their network, define their career goals, hone their public speaking skills, and become more financially savvy.
"In the long run, the idea is also to leverage the entire business to build a redistribution of wealth initiative in the NYC community," Pong says.
In 2021, Embrace Change launched the Leadership Accelerator, a 12-week leadership certification program that gives women of color the opportunity to clarify their career goals, sharpen their negotiation and communication skills, increase their visibility, and hone their professional brand. The company encourages everyone—from aspiring and emerging leaders to social impact entrepreneurs and established executives—to apply to receive the invaluable training, network with true peers, and learn in a psychologically safe environment.
"We can be your strategic thought partner in overcoming the blocks and barriers, creating an action plan for moving forward, and ensuring that you meet—and exceed!—your career goals," the company asserts.
Past clients have succeeded in landing new positions tailored to their skill set, with a starting base salary upwards of $200,000. To date, they have collectively negotiated over half a million dollars more than the stated base range in annualized salaries. Many have also successfully secured new jobs in different industries (pivoting, for instance, from non-profit to tech).
"Hiring Cynthia was one of the best investments I made," gushes Nakia A., a former client. "[She] truly understands the professional dynamics that women of color face."
"Cynthia is such a steady, positive presence, and valuable thought partner," says Patty F. in another testimonial. "She helped me make time and space for thinking long-term about my career, and brings ideas I would never have on my own."
The team comprises career and executive coaches with experience working at startups, non-profits, government agencies, academic institutions, multinational corporations, and everything in between. The seasoned experts, who leverage a variety of assessment tools including DiSC, the Predictive Index, and the Myers-Briggs Type Indicator, also offer mental health and domestic violence counseling.
To work with an Embrace Change coach, all you need to do is fill out a brief questionnaire on its seamless .nyc website. Once it's reviewed, the team will reach out with follow-up questions, and you will receive coaching program details. Every coaching session is crafted to fit each individual's unique background and needs.
The company also offers counseling to startups and companies looking to increase equity and inclusion within their organization and invest in their BIPOC employees, boosting their potential to become leaders. Working with Embrace Change can help firms curb their attrition rate and lower the cost associated with having to find, recruit, and train new workers. Past client organizations—which include the likes of PayPal, 10X Genomics, and Greenberg Traurig—have also benefited from higher productivity caused by a boost in employee engagement, efficiency, and morale.
"Women of color are the most overlooked demographic when it comes to top leadership positions," the organization writes. "We're changing that."